Work from home (WFH) policies were once overlooked as unstructured and lax. Later, employers have an increased understanding and appreciation of work life balance. With the global COVID-19 pandemic, many companies quickly placed ad-hoc policies. Now, they may begin to adopt something more permanent.
WFH doesn't have to be ruleless , but it doesn't necessarily have to be rigid either. If you have employees who work from home, it's important to create a policy that will not only protect your company from legal issues. It should also encourage employees to work hard and be productive.
These are best practices to allow employees to work from home. But first, why does a company need a WFH policy?
Why Do We Need a Work From Home Policy?
Even pre-COVID, some organizations allowed their employees to work from home. Most of this was a flexible option. In depth verbiage on the matter was rare.
Yet, what was once a perk has now become mandatory. As a result, HR professionals face increased pressure to develop a WFH policy that is consistent with their company's values and to ensure employees understand the company's expectations on the subject.
In addition, a company needs to make sure that its WFH policy is fair to all employees and doesn't encourage abuse of this privilege. Overall, guidelines explaining the remote work environment must be adopted.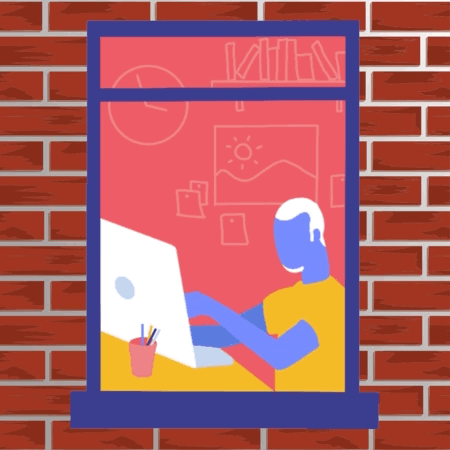 What to Include in a WFH Policy
As more companies are starting to implement WFH policies, many are finding a need to emphasize what is and is not allowed to be done from home. While there are no strict guidelines that apply to every workplace, it's important to consider specific issues that are unique to your organization and to provide clear expectations.
Does the employer need to provide remote employees with a proper office setup? If so, how should they handle their software policy? Is infrastructure, like a powerful and reliable internet service, required as well? Adequate security measures must be put in place as well. Outsiders must be prevented from accessing technology or documentation used for work.
Beyond technology requirements, expectations on the work must be set as well. Employees need to know when they are expected to be available during business hours. Virtual meetings should be treated with the same professionalism as those in person.
How to Best Communicate a WFH Policy to Employees
As employers increasingly allow employees to work from home, it's important to make sure that they understand the WFH policy. Allowing employees to work remotely gives them more flexibility and allows them to be productive even when they can't get to the office.
However, it can be difficult to implement such a policy due to concerns about non work related distractions or even technological limitations. With the right methods for communicating the policy in place, though, you can give employees a huge boost in productivity and morale.