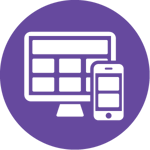 What is backstitch Reader?
Deliver personalized content and messages to all employees, stakeholders, members and/or spouses. Yes, we did just make it a whole lot easier to reach your entire community, no matter where they are. With this employee app, reach anyone whether they are in the office, in the field, or at home. By instantly sharing company information, industry news, fringe benefits and even time sensitive crisis communications, your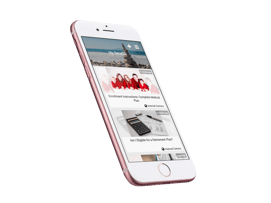 employees will feel more engaged and in the know.
Ultimately increase your employee engagement and provide an active two-way communication space for all your employees using this full internal communications platform.
As a completely white-labeled web and mobile app, backstitch Reader truly becomes, "your company app." Not only is the app native to iPhone and Android but it is fully responsive on the web, which makes it the perfect one-stop shop for all employee communications.
Efficiently reach your diverse, wide range, employee base and target them with specific messages. There's no need to group all employees into one bucket anymore. Simply tailor certain content to the employee groups who actually need to hear it. Either quickly reach the whole company by sending employee notifications or sharing Topics, or send and share personalized content just for them.

After all, there's nothing better than making employees feel like they matter. What better way to do that effectively than to use backstitch Reader?