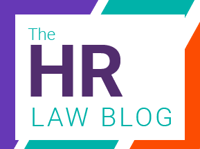 The backstitch HR law blog is a monthly series where we provide the latest updates on upcoming and recently in-effect legislation. Our blog series will provide short snippets of State, Federal, and Global changes in HR and employment law, so your organization can continue to stay up to date in the legal world.
---
Federal
On September 28th, the Joint Employer Status Under the Fair Labor Standards Act final rule is rescinded. Previously, it provided specific guidelines on what qualified as a joint employer. Now, those rules no longer apply. Previous criteria for determining joint employers can be found here.
Colorado
The Colorado Chance to Compete Act is a Ban the Box style act that prevents employers from stating in job posts that those with criminal history need not apply. It also prevents organizations from inquiring about or requiring disclosure of criminal history at the initial application. While this was already in effect for employers with 11 or more employees, it is now applicable to all employers in Colorado starting on September 1st.
The Colorado Anti Discrimination Act adds gender identity and gender expression to its types of discrimination, starting on September 11th. HB21-1108 now considers "gender expression" and "gender identity" as a protected class, preventing discrimination in employment.
Texas
On September 1st, two laws regarding sexual harassment and sex discrimination go into effect. House Bill 21 extends the statute of limitations for filing a sexual harassment complaint from 180 days to 300 days.
Senate Bill 45 redefines employers as any company that has a single employee, or acts in direct interest of an employer regarding employees. Previously employers needed at least 15 employees to qualify. It holds these employers responsible for an unlawful employment practice if they know or should have known that sexual harassment was happening, or if it fails to take immediate corrective action. This would hold more companies accountable for sexual harassment in the workplace.