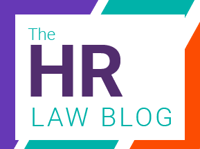 Welcome to the backstitch HR law blog, a series where we provide the latest updates on upcoming and recently in-effect legislation. Our blog series will provide short snippets of State, Federal, and Global changes in HR and employment law, so your organization can continue to stay up to date in the legal world.
---
Federal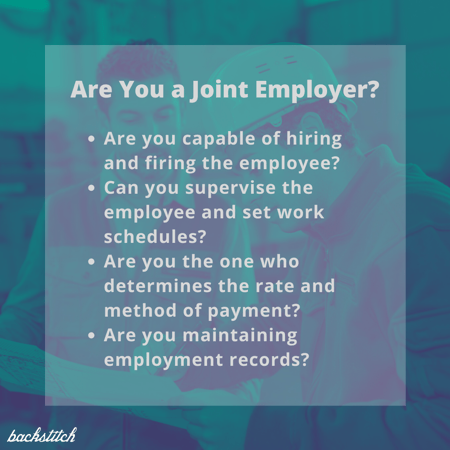 The United States Department of Labor issued a Final Rule that clarifies the standard for what can be considered a joint employer. There is now a 4 part test that determines whether an employer benefits enough from an employee to be considered joint employment. To be qualified as a joint employer, the other individual or company needs to have the ability to:
Hire or fire the employee

Supervise or set the employee's work schedule

Set up the rate and method of compensation

Maintain employment records
The Final Rule also notes some considerations that have no bearing on joint employer status. This includes any economic reliance the employee may have, as well as the business model or type of the employer. Any legal obligations regarding health and safety are also not relevant to the status. Finally, the provision of an employee handbook, healthcare and other benefits, apprenticeships and association or union participation also have no bearing. This becomes effective March 16, 2020.
Colorado
On March 16, 2020, the Colorado Overtime and Minimum Pay Standards Order goes into effect. It stipulates that the minimum salary exemption from wage protections will start at $35,568, before increasing to $55,000 in 2024 and finally to $57,000 by 2026. It will then increase with inflation through perpetuity. The law also has been expanded to include all industries, when it previously only covered retail, medical, food and beverage and commercial support. There are also several clarifications listed, as criticisms of COMP's predecessor include that it was too ambiguous.
---
Make sure your company will be compliant with these new updates to avoid costly penalties and lost productivity. Follow this series to ensure your company is compliant with the many employment law changes happening in the future.