Mental wellness should always be a priority at the workplace. It helps keep employees motivated and effective. Especially after a long and challenging year, everyone must put their state of mind first. Whether it's strictly work related stress or tough times at home, the mind needs to reset and eradicate negative thoughts that hinder professional and personal progress.
More than ever, workers have been dealing with so much stress and adversity. It's caused significant burnout across the entire organization. Amid uncertain times, people have been detailing their struggles with striking the ideal work life balance. Professionals must use this holiday season as a time to find renewed purpose, appreciate the time they have with their loved ones, and clear their minds so that they can approach the New Year with a new resolve.
Wellbeing has already been a large priority among HR departments, and it's at a perfect intersection where both management and employees agree. What are some ways to emphasize mental wellness this holiday season?
Leverage Holiday PTO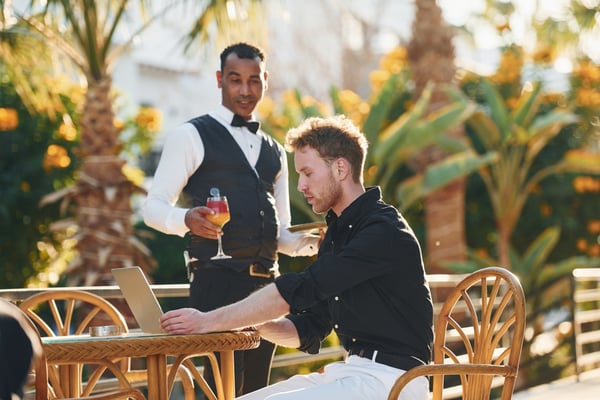 Understandably, more people are desperate to take a vacation in 2021. Many professionals didn't get the chance to use their PTO in 2020 as travel plans were canceled due to the global health crisis. Others did not even take time off because they fear they will fall behind on projects or miss out on pay.
Taking a break is necessary to recharge and ease the pressure, both physically and mentally, so that everyone can attack their next set of big projects with different energy and a confident approach. Even if employees can't fly or take a long road trip out of town, emphasize that they can still take some time off for themselves. Simply being at home with the family and enjoying their company is good enough to replenish energy while taking time away from the office.
Change Your Approach to Work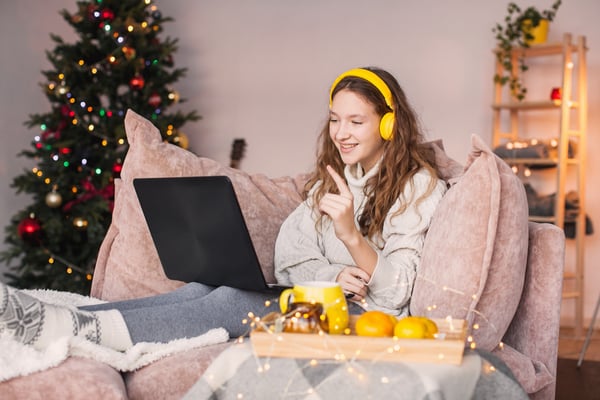 A lot of employees tend to live for the weekends. Long workdays leave them mentally and physically drained. However, let them know they should not have to wait until the end of a workweek or a vacation to enjoy life.
As more employees spend another year working from home, the line between their jobs and personal lives get more entangled. Without a distinct separation, their stress can be compounded. One strategy is to have them properly schedule and block out their day, forming an explicit time for work and rest.
Next, find ways to improve the quality of your time after the workday is completed. Employees should use after work time as a chance to enjoy moments with their family and friends, enjoy their favorite shows or head out for responsible social activities.
Additionally, encourage workers to treat each weekend like a vacation, doing activities that increase happiness and attentiveness to take your mind completely off what was and what's to come at work.
Share Gratitude Across the Company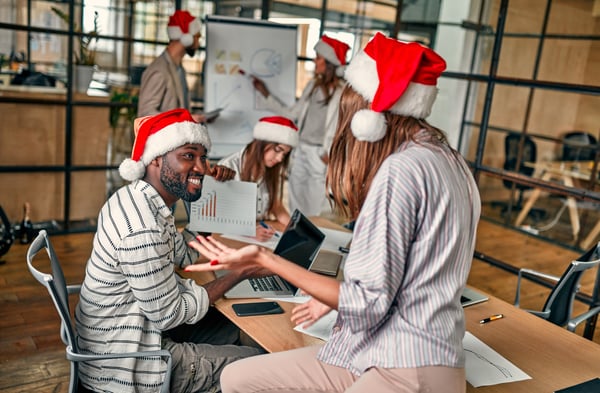 This holiday season, not only should you enjoy what you can but ensure you are thankful for what you have. While the job may bring on its fair share of stresses, it also provides a lot of important benefits. Even though turnover is high amongst the workforce, many are still unfortunately unemployed. With better and more diverse benefits packages, employers are attempting to share their gratitude for the employees that have stuck around.
As an extra bonus, by expressing your gratitude, you release a pair of important neurotransmitters that enhance your mood. The mere act of gratitude can improve mental wellness just by itself. Take advantage of the giving mood, and communicate employee recognition to improve the holiday cheer.
Overall, wellness is a focus for both employers and employees. As the year winds down to a close, utilize these tips to improve wellness for all, and bring everyone fresh for the new year.