Your most important audience is your company's employees. It's why so many human resource departments spend a significant part of their budget on communication tools. Still, many organizations are using the same old company intranet to engage with their staff. Corporations are doing their employees and their employer brand a disservice by accepting this outdated philosophy.
A lot has changed since these corporate intranets were introduced. From the way they are built, to the way they are used, employee intranets must be updated for the modern age.
Add a People Element
One of the primary objectives of internal communication is to educate and engage employees. Therefore, your intranet should provide a social and emotional connection between them and their employer. Incorporate sharing and social features to bring your workers together.
Emphasize the human element with dynamic, personalized information that caters to certain job functions. Include support groups and wellness perks in an easy to find location. Optionally, add groups formed around mutual interests not related directly to their jobs to foster togetherness. These methods will improve your employee experience by making work seem less like work.
Join The Cloud
Highly customized on premise systems are difficult to maintain and upgrade. Intranet teams may scale the platform as the organization grows by shifting to the cloud. It eases security patching and minimizes the overall infrastructure burden, making it a safer place to keep critical information.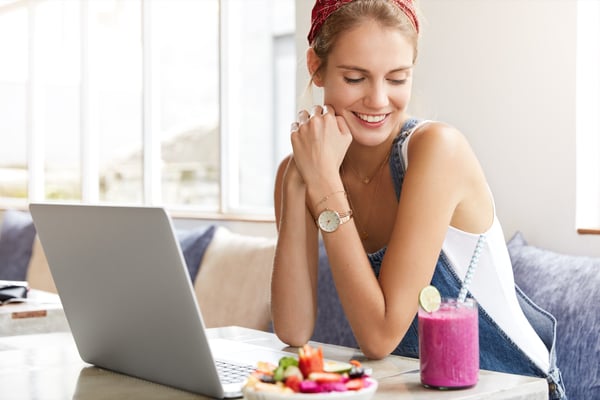 Portability is also very important. In today's plugged in environment, a cloud system allows for secure access to internal content anywhere. It's not to just burden employees outside the workplace. They can check up on their benefits while at the doctor's office. They can also browse for perks and discounts when shopping at home. Finally, with an emphasis on telecommuting, remote workers can have the flexibility to be anywhere.
Collaborate
Make the content development process more controllable by allowing employees to contribute. After all, internal communications is already a cross venture between HR, corporate communications, and IT. If they haven't already, join forces and take on the company intranet together.
Collaboration is already in the lifeblood of the intranet system. The content it hosts should also provide this ability and foster it among other staff members. The employee experience is influenced by how well coworkers can interact with one another.
An important part of this collaboration is transparency. The modern intranet should include conferencing and communication technology and news feeds that showcase top social posts, team chats and goal implementations for real time updates.
Consider the Audience
Keep in mind that you'll be communicating with staff who work a variety of shifts. As a result, your intranet must be mobile friendly to ensure that all employees, including those who do not work at a desk, have access to information at all times.
The audience includes mobile and desktop users, so the content should match different screen sizes. Maintain brevity in your sentences and paragraphs, aiming for fewer words and succinct sentences. Longer form text can be made scannable by using headers and bullets.
Be Employee First, but Content Focused
People enjoy seeing a variety of content types on the pages since it makes them more engaging. Include written content, graphics, and video in a multimedia approach.
Consider white space and simple navigation. Keep your navigation to five or seven items that are both concise and descriptive. Place your navigation at the top or down the left side of the page, as intended.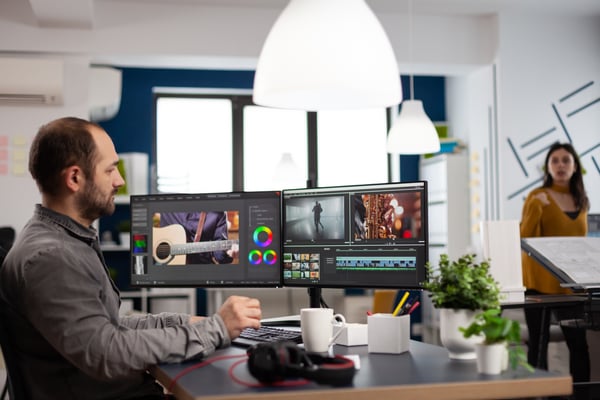 Link to your company's blog and social media pages to keep your staff interested. Remember that they're not just employees, they are the primary audience of your employer brand.
Examine Your Workplace Needs
Adapt the intranet to the workforce's requirements and preferences. Human resources must keep it updated to the needs of the company.
What does an average working day entail, and what kind of resources are available to make the employees successful? What are the present stumbling blocks and how should they be addressed? Should there be a repository of additional tools used? The solutions to these questions will lead to a better understanding of what the intranet should do.
Those questions and answers will constantly change. The key to a successful, modern employee intranet is to be on top of what your organization needs.
Use Analytics Features
Employee intranets cannot be mere static pages. It must grow and evolve based on metrics. One of the more modern features it must include is an analytics platform.
Examine these analytics to find the rarely accessed pages and seldom downloaded information. Then, check if the sites and content are still relevant and up to date. Update the important pieces, and declutter by removing the rest.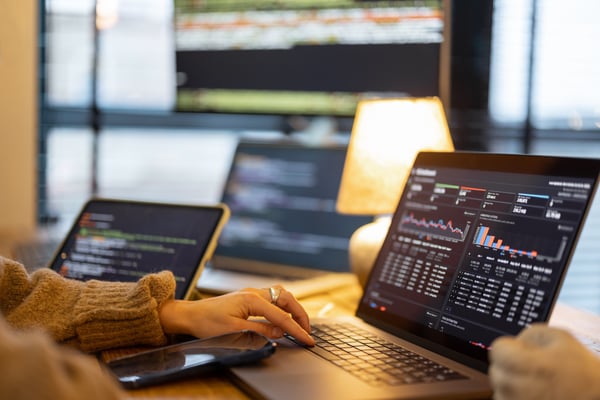 Reviewing usage rates aren't only good for cleaning up the pages. To better understand how employees get work done, stakeholders need reporting tools and dashboards that highlight the types of material they're engaging with frequently.
These statistics and analytics should highlight any issues with your intranet's usage. From there, employee satisfaction, retention and productivity are all linked. Legacy intranet solutions are incapable of adapting and learning to meet the needs of a constantly changing workforce. Learn what your workers require so you can continue to support and enhance them.
Establish a Feedback Loop
Every system needs to be constantly updated. Internal communication teams should collect feedback. Give employees a place to submit ideas and comments.
Simple micropolls can even be placed on every page. Instead of being open ended, consider some prompts. Ask your audience if they have problems with the readability, layout or actual instructions. See if this information is even relevant. Consider A/B testing and determine which version workers prefer.
A feedback loop can be established when you improve your system while collecting recommendations to make it even better.
Share Information
The most basic functionality the corporate intranet needs is to share information. A modern tool will share personalized, dynamic content anywhere. It must also now relay feedback back to the managers. Those important features are what lifts your employee experience to the 21st century.