Employee surveys allow your company to gather informative feedback. They also provide employees the chance to be heard and engage with your company. Using this communication option helps employees feel cared for and happy.
Event Surveys

One of the top benefits to maintaining an office culture is the interpersonal relationships. Company sponsored events can drive this. But, how do you create a great party that people actually want to go to?
The obvious answer is to give the employees what they want. Utilizing surveys at both the planning and review phase can create a fun party and even better future ones.
If you have events planned for the year, allow employees to add their input and help customize the event to their liking. This will also help you market the event and make announcements about the event. Send a post-event survey to learn what went well and what can be improved for the next one.
Post Open Enrollment Survey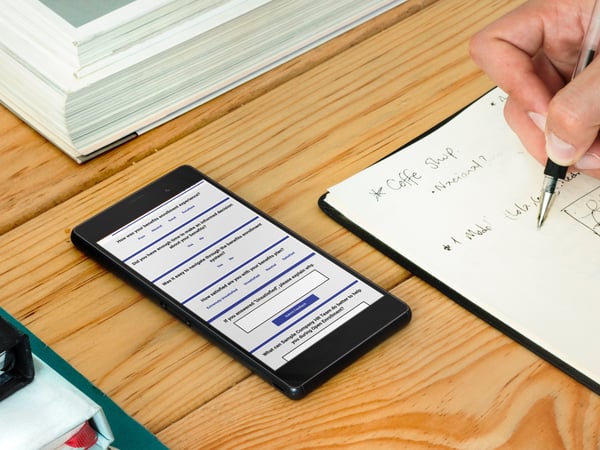 HR teams spend months in advance preparing for open enrollment. After the period, they then need to collect data on how the process went, and what employees think of their benefits options.
Get feedback on how open enrollment went and learn how to improve for the next year. How are the benefits options? What are other offerings that they would like? How difficult was the enrollment process? Poll every facet of your open enrollment.
Pulse Check Survey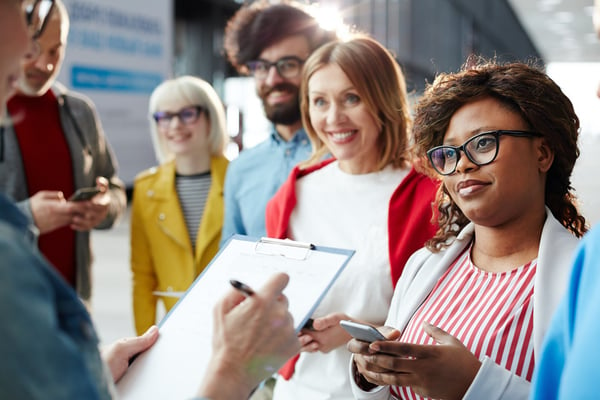 Simply ask how your employees are doing and ask how they feel in their work environment. This will get a gauge of their level of satisfaction and how you can provide the resources they need in a timely matter. This promotes positive company culture and shows your employees that your company is willing to put in the time to make improvements and measure the happiness of your workers.
In fact, smaller micro surveys can be embedded to all your internal communication. Repeated pulse checks will help you collect meaningful information while also displaying that you care about your employee experience.
Sending Strategies
Pulse surveys can be sent monthly since they can answer quickly and you can implement specific changes each time. To supplement this you can send an annual survey to get more specific answers and allow employees to give more open-ended answers. These longer surveys should not be sent as often as a pulse survey since it can be time-consuming for the employees to answer.
Incentivize employees to participate by adding prize opportunities to those who respond! Plan to budget in rewards and keep your employees engaged.
Internal company polls can be used in a variety of ways. From gauging employee events to collecting open enrollment feedback to checking in on the company culture, surveys can drastically improve how your organization functions.
This post originally appeared on the backstitch Knowledge Base, helping companies use the backstitch Studio to create employee engagement surveys. Read More Here.