It is no stretch to say that COVID-19 has drastically changed most workplaces. After all, nearly half of all employees are still working entirely remotely. Employers must adjust their internal communications strategies in order to keep up with this rapidly evolving landscape.
One of the biggest tools available to employers for helping employees navigate a post-coronavirus workplace is an internal newsletter. Here are a few of the ways that a company newsletter can help employees adjust to the"new normal and understand company changes.
It Allows You to Stay Connected With Employees
No matter how autonomous your employees may be, this pandemic has thrown everyone for a loop. They might still need some guidance or reassurance in these uncharted waters. One way to provide this is addressing the successes and shortcomings of the company. This allows you to make sure that you and your employees are on the same page, even when physically distant.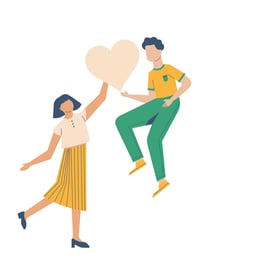 By continuing your regularly scheduled newsletter, you can provide a sense of the old normal as a literal transition to the new normal. Plus, by not interrupting your regular newsletters, it helps to maintain a familiar element of work during a time when everything is changing, which employees may find comforting.
It Provides a Chance to Promote Mental Health
In general, there is nothing more important than the mental health of your employees, and trying to do your job while also dealing with a pandemic can put quite a strain on a person. Especially as this season continues, it is a great idea to dedicate a section of your newsletter to mental health tips.
Even before COVID-19, nearly a quarter of workers were having to take time off from work due to high levels of stress. Currently, employees may be quarantined at home, or having to be in unavoidable, high-risk situations. Even more, with the pandemic and restricted travel, they may not have as many opportunities to unwind.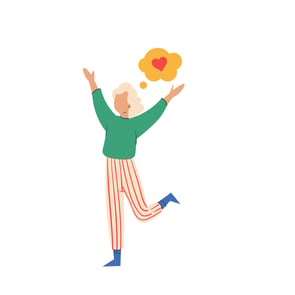 For these reasons, as an employer, you need to stay ahead of the curve by carving out a section of every newsletter for mental health tips and resources. Even after the pandemic slows, you should consider keeping a mental section in your newsletter, especially if employees are planning on returning to work in person, as its value is clear and timeless.
It Notifies Them of Bonding Events
Finally, another one of the best things that you can do for employees during this pandemic is host team-bonding activities. This is especially important when a large portion of your workforce is still stuck at home. These could be online trivia contests, virtual home tours (MTV Cribs-style), and other virtual activities.
If you decide to host any of these events, then you can use your newsletter to promote them and help keep everyone's spirit up during a time when a lot of the stuff they're receiving in their inbox isn't good news.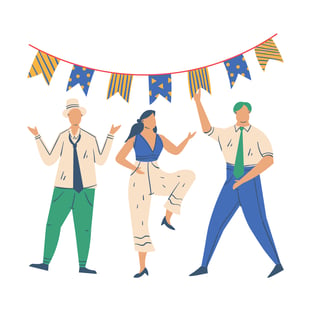 A good company newsletter can be extremely effective for any transitionary times, especially during a pandemic or times of crisis. If you need assistance optimizing your newsletter, contact us at backstitch today or check out some of our other resources for increasing newsletter engagement.