Does creating a healthy company culture include employees' financial wellbeing? If your organization does not utilize financial literacy in its benefits offerings, it should.
Workplace wellness programs are an effective and engaging way to help manage their finances and reduce stress. The economic effects of the pandemic continue to reverberate, and America's workers are not comfortable when it comes to financial wellness.
According to the 2019 PwC Employee Wellness Survey, only 44% of employees believe their financial health is well taken care of at their workplace. Also, both Millennials and Gen Xers say their loyalty is affected by a company that cares, and they would gladly shift to one that cares more.
Implementing a financial literacy education program can have a positive effect on the employer as well as the employees. Workers who manage their finances are less likely to request salary advances and end up with financial woes. This can reduce staff vulnerability to money issues.
A financial education program is a powerful way to show employees and job candidates that you care.
Financial Literacy and Health
Financial literacy encompasses knowing and handling finances confidently. This may include making a budget for managing everyday expenses, managing debts and saving for retirement. Despite its importance, fewer than 3% can pass a basic 6 question financial literacy quiz.
Too much stress over finances can lead to deterioration of physical health and result in hypertension, digestive issues, migraines, sleep problems, diabetes and other medical issues. Yet worse of all, a low bank account may lead to avoidance of treatment, compounding the problem.
These problems will continue in the workplace. Financial stress impacts most workers negatively, reducing productivity and increasing absenteeism.
Maximizing Health Insurance Benefits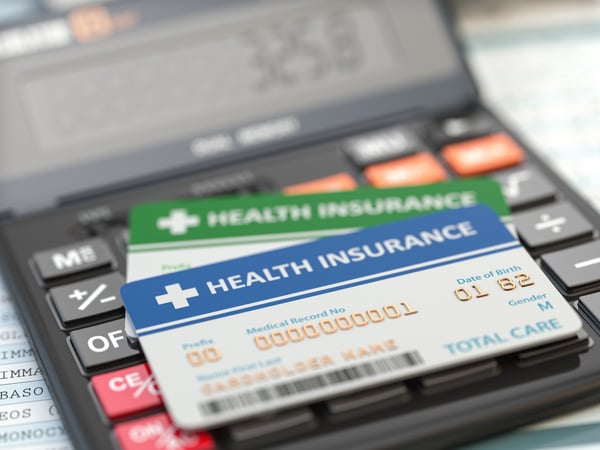 As part of the financial literacy training, health insurance planning can help employees get the maximum from a key benefit offered in their package. Employees should know how they can minimize their health care costs by seeking in-network providers and following up with OTC drugs or preventative treatments whenever feasible.
While discussing budgeting, employees should be made aware of how trips to the doctors and hospital visits can cost. Include the contribution levels of their employee benefits. Educate them on strategies to save a part of their income for covering these costs.
Complicated benefit offering features such as a health saving account or a flexible spending account may require your financial literacy program to benefit from a seminar or workshop. For instance, employees must be aware that cash in an FSA may be lost by the end of the year as it follows a "use it or lose it" system.
These programs are important because poor financial statuses can cause real medical issues. A better understanding can improve health care all on its own.
Benefits of Improved Financial Knowledge
When employees are hired, they bring their financial status with them. Between the paycheck and benefits, many workers are wholly dependent on their employers. In many ways, it's the company's responsibility to take care of everyone who works for them. Employees can prove more productive, less stressed and more engaged if they gain better control over their finances.
Here are some tried and tested strategies to improve your employees' financial health and skills.
Employer Provided Financial Assessments
Many people are not good at financial planning due to a lack of familiarity and resources. They are unaware of where improvement is required and which areas are doing well. A financial assessment can help build financial confidence.
Offer websites, classes and training material. The market is flooded with high quality financial planning classes, podcasts, articles and online programs that can educate employees about their finances. Guide your employees with on websites such as Udemy and YouTube. Or, take initiative and have your human resource department craft your own customized content.
Provide Budgeting Tools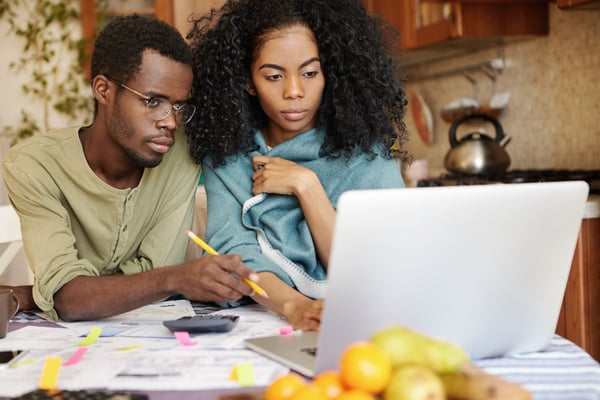 There are many budgeting tools and apps available. Identifying spending triggers and drawing a budget to create a basic income and expense sheet can be an eye opener. Offer tools for investing and calculating retirement plans. This way, they can predict their payments and calculate the growth of their savings over time.
Offer Counseling
Professional financial counseling as a workplace benefit can greatly help your employees. Teaching employees to make informed and effective decisions about their finances can help build financial security and wealth. A financial coach may better advise employees about investment options, good and bad debts and methods to pay down debts.
One on one counseling is a fantastic resource, but not the only option. You can organize a workshop in your organization during the week. You can even provide an incentive for employees to finish the courses.
Total Reward Statements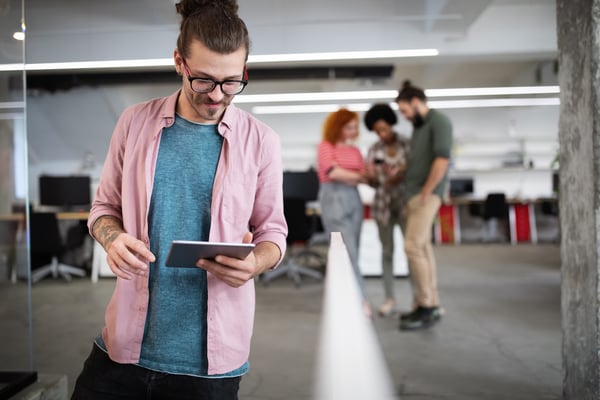 A TRS is a personal and unique statement that communicates the total compensation package of an employee in addition to their basic salary. The ultimate outcome is a benefits package that keeps employees motivated and engaged and delivers a return for councils.
It is not only useful for detailing current financial compensation. A key part of planning involves being aware of future finances, and total compensation can be added to an annual merit increase plan.
Improve the Employee Experience
Financial wellness programs are high value benefits that employees today are looking for. They can be a prime indicator of a company's culture and investment in their employees' wellbeing. Companies now must do more than simply provide a paycheck to stay on top of a saturated and competitive market.
If you want to attract top talent, supportive company culture can go a long way. And the best way to engender loyalty is to actively assist your employees in achieving their goals. One of the most crucial goals is achieving financial stability and skills to maintain good financial health.
Financial education through employee financial wellness initiatives is a win win situation for all involved. There can be no better feeling than knowing that your company makes a palpable difference in someone's life.