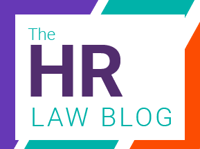 The backstitch HR law blog is a monthly series where we provide the latest updates on upcoming and recently in-effect legislation. Our blog series will provide short snippets of State, Federal, and Global changes in HR and employment law, so your organization can continue to stay up to date in the legal world.
---
California
California's State Public Health Officer Order has issued a mandatory vaccine or testing requirement for employees of public and private K-12 Education Institutions. Full compliance starts on October 15. Employees must either submit proof of vaccination for COVID-19, or submit to weekly PCR or antigen testing.
Colorado
The Colorado Board of Health requires licensed healthcare facilities to mandate COVID-19 vaccinations for all employees, direct contractors and support staff by October 31. Furthermore, these healthcare organizations may only hire fully vaccinated individuals beginning that day as well.
State Agencies with 24/7 facilities will also require vaccinations. Staff for the Colorado Department of Corrections and Colorado Department of Public Health and Environment must be fully vaccinated by October 31. The Colorado Department of Human Services will instead have a rolling deadline between October 31 and November 14 for a facility by facility basis. Contractors, visitors, volunteers, vendors, staff of other agencies and temporary employees are also included.
Connecticut
To deter age discrimination, Connecticut Public Act No. 21-69 prevents prospective employers from inquiring about an employee's age, date of birth, dates of attendance or graduation date. This goes into effect on October 1.
Also on October 1, HB 6380 requires employers to provide a salary range during the hiring process or an internal change of position.
Maine
On October 1, all health care workers in the State of Maine must be fully vaccinated. However, enforcement of this vaccine mandate will instead begin on October 29, allowing those who only began vaccinating around the deadline ample time to receive their 2nd dose.
Maryland
Maryland amended their state constitution to include bereavement leave for employers of 15 or more. Bereavement is applicable for the death of any immediate family member, including adult children. This begins on October 1.
Massachusetts
Massachusetts Executive Order No. 595 states that all executive department employees must show proof of vaccination by October 17. They must also maintain full vaccination for continuing employment. Reasonable accommodations are available for those with medical disability or a sincerely held religious belief.
Missouri
Beginning on October 27, the Victim Economic Safety and Security Act (VESSA) requires that employers of 20 or more employees must notify them of greater leave protections for victims of domestic violence. Companies with 20-49 employees must grant a minimum of a week's worth of leave, while those with 50+ must grant a minimum of two week's worth. VESSA previously went into effect on August 28.
Nevada
Nevada is also another state to prohibit inquiries regarding a job applicant's wage history. On October 1, it is also unlawful to use wage history to discriminate against potential hires, or in promotion decisions of current employees.
On October 1, AB 190 allows the usage of accrued sick leave for the medical care of family members, including illness, injury, medical appointment or other authorized medical need. Employers also may not limit the amount of sick leave to less than what they earn within a 6 month period.
New Jersey
Executive Order No. 253 institutes all K-12 personnel be fully vaccinated against COVID-19 or be subject to testing twice a week, beginning October 18. All State employees are also subject to the same requirements. These include workers of state agencies, authorities and colleges and universities.
Oregon
The Oregon Health Authority enacted a temporary rule requiring workers in a healthcare setting be fully vaccinated for COVID-19. Teachers, educators, support staff and volunteers of K-12 schools must be fully vaccinated as well. Collective bargaining agreements that explicitly prohibits this may be exempt, as well as reasonable accommodations for sincerely held religious convictions or disabilities. These rules begin on October 18.
Rhode Island
The Rhode Island Department of Health announced that all employees, interns and volunteers of licensed healthcare facilities and licensed healthcare providers must be fully vaccinated on October 1. This supplants previous masking and testing rules.
Washington
On October 18, all State workers must be fully vaccinated against COVID-19 under Proclamation 21-14. Healthcare Providers are also included. However, they are able to be granted exemptions under the ADA, Title VII or Washington Law Against Discrimination. Proclamation 21-14.1 extends this requirements to education workers.
Wisconsin
Wisconsin State employees who are not vaccinated must submit to weekly testing starting October 18. Exemptions are available for those that have tested positive within 90 days, on leave or sabbatical, have an approved medical or religions accommodation or are 100% work from home.