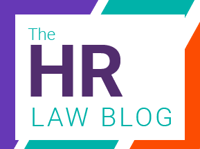 Welcome to the backstitch HR law blog, a series where we provide the latest updates on upcoming and recently in-effect legislation. Our blog series will provide short snippets of State, Federal, and Global changes in HR and employment law, so your organization can continue to stay up to date in the legal world.
---
Federal
The United States Department of Homeland Security (DHS) released two new regulations regarding the H-1B Visa on October 8, 2020. The first regulation seeks to narrow the definition of a "specialty occupation" as well as narrow the number of occupations that would qualify. The second regulation seeks to significantly increase the required wage rates employers would have to pay, up to $80,000, making it more costly to hire foreign skilled workers.
These regulations are expected to go into effect 60 days after initial publication which was on Wednesday October, 8, 2020. For further information on these policies, you can read more here.
On Wednesday October, 21, 2020, the Centers for Disease Control (CDC) released new guidance after modifying the definition of close contact. The original definition of close contact stated you must be within six feet of someone who has tested positive for COVID-19 for 15 minutes or more.
The updated definition of close contact states you must be within six feet of an infected person for a cumulative total of at least 15 minutes over a 24-hour period starting from 2 days before the illness onset. This new definition will affect how businesses reopen in the coming months. For more information on this update, visit the CDC's website.
A new executive order signed by President Trump has banned the teaching of "race or sex scapegoating" and racial sensitivity training for federal employees and contractors. The President banned these trainings claiming they teach "divisive concepts" that are included in the idea that the United States is fundamentally racist and/or sexist.
According to the executive order, diversity and inclusion trainings should continue as usual to help foster environments grounded in race, sex and other characteristics. This order applies to executive departments and agencies, uniformed services, federal contractors, and federal grant recipients. Noncompliance to this order may result in contracts being cancelled. For more information on this order, you can read here.
California
On October 22, 2020, a California appeals court said Uber and Lyft must classify their drivers as employees rather than independent contractors. The court found that both ride-share companies were likely violating state labor laws and Assembly Bill 5 (AB5).
Both Uber and Lyft argue the law doesn't apply to them by claiming they are not just a transportation business, but a tech platform. The companies fear that converting drivers to employees would mean they would employ far fewer drivers in California.
The future of this law will be determined on the California November ballot. Both companies support Proposition 22, which would allow ride-sharing and food delivery apps to keep their drivers as independent contractors, while also providing them limited benefits. For more information on the court rulings, you can read it here.
Missouri
The Kansas City Council unanimously passed the Creating a Respectful Open World for Natural Hair (CROWN) Act, which would ban race-based discrimination based on hairstyle.
This act was introduced by Councilwoman Melissa Robinson and Ryanna Parks-Shaw and co-sponsored by Kansas City Mayor Quinton Lucas, in response to other states passing similar acts. The ordinance prohibits employment and educational discrimination based in hairstyles typically worn by Black people, such as braids, locks twists, knots, and many others.