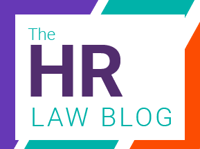 The backstitch HR law blog is a monthly series where we provide the latest updates on upcoming and recently in-effect legislation. Our blog series will provide short snippets of State, Federal, and Global changes in HR and employment law, so your organization can continue to stay up to date in the legal world.
---
Federal
President Joe Biden has issued an Executive Order on Promoting Competition in the American Economy on July 9th. While there are no explicit orders in place, it directs over a dozen federal agencies to address various workplace laws.
In regards to employment law, the Order asks the FTC to ban or limit noncompete clauses. In a similar vein, it also asks the FTC to limit licensing restrictions to improve career changes. The Department of Health and Human Services should also standardize plan options in the National Health Insurance Marketplace, creating transparency to alternatives from employer sponsored benefits. As more employees are focusing on remote work, the Order also asks the FCC to encourage greater competition among ISPs and improve price transparency. Finally, the FTC is encouraged to review data collection, a process already established by several states.
The Order may become real policy change or rule clarifications in the coming months. Be wary of incoming rules.
Alabama
Alabama continues the trend of states focusing on employee classification. HB408 requires the usage of the IRS 20-Factor Test for determining whether an employee is eligible for employment benefits and tax liability.
Indiana
On July 1st, employees are able to request for accommodation regarding pregnancy. Employers must respond to the request in a reasonable amount of time, but are not required to actually provide the accommodation. However, workers are also protected from retaliation for making such a request.
Nevada
In Nevada, companies that provide their employees with health insurance will increase their minimum wage from $8 to $8.75. Likewise, companies that do not provide health insurance will also see a $.75 increase, from $9 to $9.75.
New Jersey
New Jersey enacted several laws on July 8th to handle employee misclassification, with some going into effect immediately. A-5890/S-3920 allows for stop-work orders to be applied to companies that have potential misclassifications. To enforce proper classification, A-5891/S-3921 establishes an "Office of Strategic Enforcement and Compliance."
New York
On July 4th, New York City updated its Fair Workweek Law for fast food employees. Employers must provide regular schedules and give a 14 day's notice for each schedule. They also cannot cut a worker's hours without consent. The law implemented progressive discipline, so employees cannot be fired immediately and must be given a chance to improve. Finally, when a business suffers economic hardships and institutes layoffs, those laid off have priority for new shifts during a recovery.
Many states have a ban-the-box law preventing employers from inquiring about criminal history before a job offer has been made. New York City is no exception. Bill Introduction 1314-A amends the existing New York City Fair Chance Act to include discrimination against potential employees with convictions. It also includes protections for current employees with pending criminal cases, whose termination must be considered on an individual basis.
Oregon
Minimum wage is increasing in the state from $12 to $12.75.
South Dakota
South Dakota legalized both medical and recreational marijuana. This law was supposed to go into effect on July 1st. However, the recreational marijuana amendment was blocked by a judge in February, keeping recreational marijuana illegal. South Dakota Initiated Measure 26, however, has gone into effect, legalizing medical marijuana usage. The law states that users are guaranteed the same protections as employees with any other medical prescription. However, this does not apply if it conflicts with an employer's requirements under federal law. Employers are also not required to allow cannabis use in the workplace.
Virginia
On July 1st, the Virginia Human Rights Act added disability as a protected class. This includes protection from discrimination in regards to hiring and employment.
The Virginia Overtime Wage Act goes into effect on July 1st as well. It establishes various wage related requirements, including regular pay period and wages, explicit permission needed for wage withholding beyond payroll and taxes and banning of voluntary forfeiture of pay.