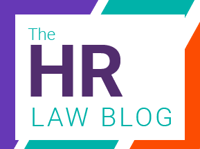 The backstitch HR law blog is a monthly series where we provide the latest updates on upcoming and recently in-effect legislation. Our blog series will provide short snippets of State, Federal, and Global changes in HR and employment law, so your organization can continue to stay up to date in the legal world.
---
Federal
On January 20, 2021, President Joe Biden issued an executive order to revoke former President Trump's Executive Order 13950 on combating race and sex stereotyping. This order originally prohibited federal contractors from conducting training on "divisive" topics related to race and sex stereotyping and scapegoating. This was renamed to "Executive Order on Advancing Racial Equity and Support for Underserved Communities Through the Federal Government." The new order strives to pursue a comprehensive approach to advancing equity for all. In addition, President Biden's Executive Order asks the Office of Management and Budget to "study methods for assessing whether agency policies and actions create or exacerbate barriers to full and equal participation by all eligible individuals."
After its introduction in 2015 and years of debate, The Office Information and Regulatory Affairs (IRA) within the Office of Management and Budget announced that the long-pending rule to repeal work authorization for certain H-4 holders has been withdrawn. This withdraw means that individuals with H-4 status, whose spouses have completed certain steps within the employment-based green card process can continue to file for Employment Authorization Documents (EADs). On January 25, 2021 the United States Citizenship and Immigration Services (USCIS) officially withdrew the process opening up new opportunities for these individuals.
California
On January 14, 2021 the California Supreme Court held that the "ABC Test" for classifying workers as independent contractors applies retroactively. Under the ABC Test, a worker can be classified as an employee unless the employer can prove all three of the following conditions:
1. The worker is free from direction and control of the hiring service in connection with the performance of work.
2. The worker performs work outside of the usual course of the hiring service's business.
3. The worker is customarily engaged in an independently established trade, occupation or business of similar nature involved in the work performed.
Florida
On January 1, 2021, the state of Florida joined the list of states that require E-Verify for their employees. E-Verify is an electronic employment verification program that allows employers to confirm work eligibility of their employees to work in the United States. Every public employer as well as contractors and subcontractors must enroll in and begin utilizing E-Verify to confirm their new employees' eligibility. Private employers are not required by law to utilize E-Verify unless they have a contract with a public employer or if they apply to receive taxpayer-funded incentives through the Florida Department of Economic Opportunity.