This article was recognized by Human Resources Today as a "Most Valuable Blog Post for Human Resources"
The average American adult spends about three hours on their smartphone per day, according to a 2017 study.
That's just the average adult. For many people, their smartphone usage is much, much higher — and this trend is only moving upward.
Many companies have started exploring both SMS text messaging and mobile push notifications as a way to quickly get a message to their employees — especially in times of crisis. Both technologies cause a mobile device to ring or vibrate and show a message on a user's home screen.
Because of this, SMS text messages and push notifications are both great communication tools that businesses can use to get their message across quickly.
But, which one is the best solution for your organization when it comes to internal communications?
When adopting a method for sending alerts to employee's personal devices, there are many factors to consider. Although commonly mistaken as synonyms, these two tools are different and should be used in different scenarios.
Before we dive into the pros and cons of each method, let's take a look at how these two technologies work:
---

SMS (Short Message Service) Text Message — Supported by nearly every mobile device, SMS uses a service component of the telephone network to deliver text messages of 160 characters or less. Approximately 90 percent of SMS are read within the first three minutes of delivery, which makes this an attractive option for time-critical information. However, consumers have been increasingly adopting other messaging platforms, such as Apple's iMessage, WhatsApp and Facebook Messenger, to where now more than 97 percent of smartphone owners use at least one of those services each day.

Push Notification — Unlike SMS, push notifications are only available on smartphones, leveraging their WiFi connections or wireless service. They work by sending a notification through an installed mobile app, which allows the recipient a higher level of control on how often they might be contacted. These notifications appear on the status bar or notification center of your phone and is the default way of communication for apps on a smartphone. An unread count will also prominently be displayed as a red badge with a number on the app icon, a great reminder that there are notifications available.
So — should my team use SMS Text Messages or Push Notifications to alert employees?
Great question! Both technologies are attention grabbing and can be beneficial for timely internal messages. However, it is important to be selective of when to deploy these as part of your strategy.
Like many communications channels, just because you can send a text message or push notification, doesn't always mean you always should. Overdoing these sort of alerts quickly become an annoyance and can have a negative impact on employee engagement.
You'll want to treat these as "special occasions" that tells team members that this message requires more attention than most.
Some examples of appropriate scenarios include: upcoming corporate events, reminder of upcoming deadlines (such as open enrollment), important company announcements from executive leadership, changes in policies, or updates on safety, such as inclement weather warnings.
In any of these situations where you're looking for a high engagement rate, a push notification or a text message will likely get you more results than an email alone would.
Not sure which technology is right for your organization? Here are some things to keep in mind before deciding which is best for your employee population,
Cost

Although some cell phone plans come with unlimited texting, others do not. Before deciding to communicate via SMS, consider your distinct employee population. Remember, text messaging may come at a cost for your employees.
Employee demographics and industry will play a role in whether or not sending a text message is worth the risk of charging your employees. For example, many prepaid phone plans come with a limited number of included text messages. If your workforce is likely to own prepaid phones, this is something to keep in mind.
Comparatively, if employees will likely be at home or onsite when they receive a push notification, where WiFi is available, the cost is always $0. Yet when on a cellular network, push notifications use a minimal amount of data. As an added benefit, many smartphones have an option to turn off using data when they are on a cellular network.
Privacy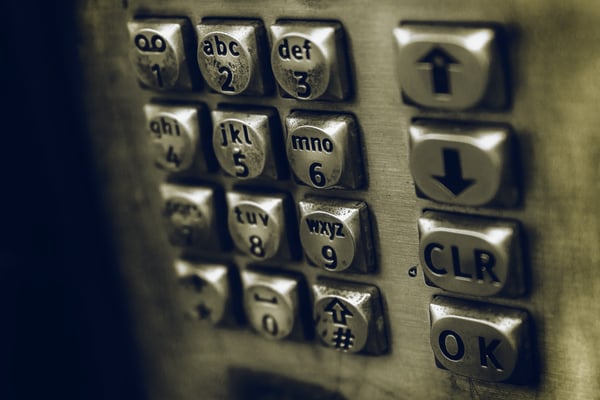 With an increased focus on privacy these days, allowing employees a level of control in how they are contacted is extremely important.
You also might not know the accurate, up to date phone number for all of your employees — especially for populations where employees might change phone numbers often, due to a switch in prepaid phones. Yet, this information is required to send an SMS text message. On the contrary, push notifications do not require a phone number in order to send.
It is also nearly impossible to opt out of receiving mass text messages, if your number is known. On the other hand, recipients have the choice to opt in or out of push notifications if they become burdensome.
Trust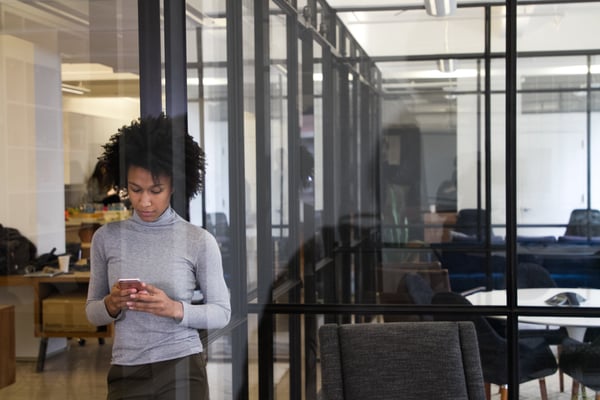 Unless the employee explicitly creates a contact with their employer's name and phone number, SMS text messages appear to be sent from a random phone number or short code. This also incurs an additional cost to the employer.
If you want your employees to know exactly where the message is coming from, then push notifications are usually the better option.
Each push notification is connected to a mobile application that must be downloaded by your employees in order for them to receive messages. When sending push notifications, there is name and brand recognition included, which ensures your employees feel more secure when interacting with internal messages.
Engagement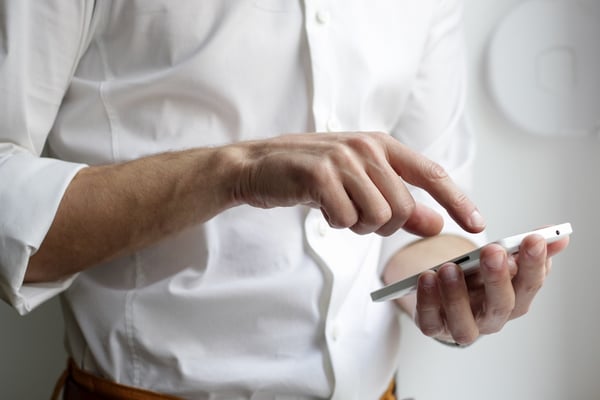 As SMS text messages are typically sent by a no-reply number, it's unlikely that these messages alone could drive engagement amongst employees.
Remember to include a call to action each time you send one of these messages to your employees, leading them to take an actionable step upon reading your message. For SMS, you'll need to send a shortlink that users can click on that takes them to a website. This is usually something that has to be set up separately from the message itself.
Instead of directing employees to a separate website, push notifications can lead users to engage directly with a company's employee app. Some apps even allow commenting and reaction features, which can spark a company-wide conversation.
Tapping on the notification will open up the app, and direct users to a message that provides more information or what engagement can take place.
So which method should you adopt?
Overall, if you're looking to get your employee's attention quick, our experience with our customers has led us to believe that — in most situations and most employee populations — push notifications tend to be the best options for most organizations.