A positive work culture is a crucial element to a healthy workplace, and the most successful businesses know that maximizing the satisfaction of their employees leads to higher productivity, increased sales and greater profits.
Companies can spend a lot of time and resources trying to figure out how to improve work culture, but it all starts with making sure employers are providing their employees with the right tools.
If you're not sure where to start, here are a few guidelines to make sure that you're focusing your efforts effectively.
Offer Rewards for Good Work
You've probably heard that employees who feel appreciated are more engaged and perform better. This is because people who feel respected, safe and valued in the workplace are more likely to be productive and to stay with the company.
While there are lots of ways to build a better workplace, one idea is to offer rewards and benefits. Include shoutouts and recognition in internal newsletters. Build a page full of company perks like gym memberships, food reimbursement and local coupons. Create a track for progression like career development or continuous learning.
These extra perks aren't full blown employee benefits, but they can also add value to your rewards strategy.
What's the use of a benefits program if employees aren't aware of it? Communicate all your company's offerings.
Create Better Work-Life Balance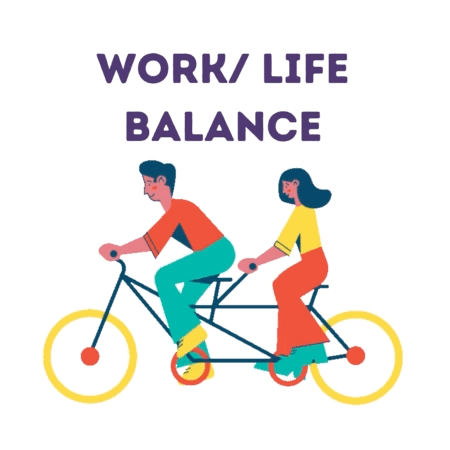 Now more than ever, people find themselves working to balance a busy work and social life. It is very hard to find the time to do all the things that are required to be successful at work and at home.
Work-life balance is the concept that employees have the ability to manage their work and personal obligations in a way that maximizes their overall satisfaction and well-being. It's about striking a balance between personal and professional obligations and meeting both demands in a way that makes you feel satisfied with your life.
To help employees achieve this, employers can offer a flexible schedule or provide additional days off. Since the global COVID-19 pandemic, companies are also creatively adopting remote work environments. With all this flexibility, employees feel empowered to contribute to a great workplace.
Set Career Growth Goals With Your Employees
Career growth and development are important workplace topics and can be a huge driver for employee satisfaction. That's why it's so important to work with your employees to set goals for their career growth, to ensure they feel supported and excited about their future opportunities. This lets an employee know where he or she should strive to be in their career and gives them a guide to follow.
There are several ways to work with an employee to set their career goals. Ask employees what they want to achieve professionally. Align your employee's goals to your company's goals. Engage in a discussion about goals and expectations. Finally, follow up to make sure everyone is on the right track.
Build Communication in the Workplace
The secret to building a better workplace is to build a two-way communication system where employees are able to voice their desires, concerns and suggestions to management, as well as having their voices heard. A workplace filled with happy employees will always be more productive than a workplace filled with unsatisfied employees.
Communication is one of the key factors to a successful workplace, but good communication is all about having the right tools for the job.