Push notifications are a great way of encouraging employee engagement throughout your organization via your mobile app. With that in mind, mobile technology in today's world is non negotiable. More people are also using many apps for different purposes.
Because employees are spending hours on their phones daily, more companies have been exploring push notifications as a way of attracting the attention of employees. Push notifications through mobile apps afford employees high levels of control regarding how often they want to be contacted.
After all, a lot of people have notifications turned on. For Android users, the median opt in rate is around 81%, while for iOS users, the median rate tops out at 51%. However, others disable all notifications because of how often they get them, whether via email, messaging tools or an alternative social service.
As an employer, how do you create eye-catching push notifications that make employees eager to open your mobile app? There are a few simple ways to do it.
Encourage Positivity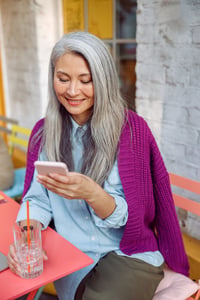 Employees will have more incentive to open your mobile app once they are motivated to do so. This begins with sending positive and uplifting messages. Ensure that the tone of the notifications are encouraging. You must make your employees feel valued and their work as essential to company productivity as necessary.
Shoutouts are a great way to improve readership. Your culture should already be crediting employees on a job well done. By adding small compliments to your notifications, employees will get a feeling of satisfaction every time they check your app.
As with most written forms of communication, the message must be clear. All congratulations must be sincere. The wording of your push notifications is crucial so employees don't feel undermined or unappreciated for their efforts. Overall, greater positivity leads to better engagement.
Create Excitement
Will the employee get benefits from regularly using your mobile app? Is there an enjoyable feature of your app that should be highlighted to employees? If so, let these features generate excitement whenever someone opens it.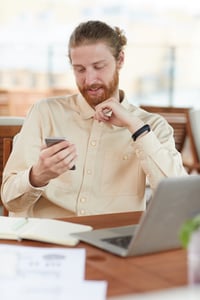 Your push notifications should also outline the benefit of using your mobile app. Good messages should also clearly lay out expectations. Make your notifications concise yet full of personality so that employees feel like they're being rewarded by using your app for internal communications.
Finally, notifications should also allow employees to customize their preferences to feel like they aren't being pressured or told how to use your platform. Different categories can address employees with different needs. This will improve personalized communication.
Stay Informative
Fun, exciting messages can be enjoyable to read, but everything must be sent with a purpose. At the end of the day, you are still sending vital information to your employees.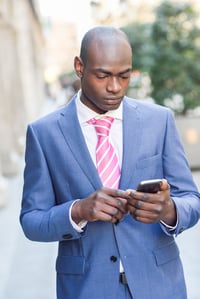 For company announcements, you parlay the necessary materials in a way that combines importance with personable and inclusive language. A different writing style can help people differentiate the purpose of the information at a glance. Cap each of your notifications with a simple yet catchy slogan and embed links so employees can see more useful information in detail.
Even the mere act of relaying this information can boost usage and morale. It shows a commitment to transparency. Your organization will be more trustworthy in employees' eyes if you encourage open dialogue and show them their role in the bigger picture.
Push notifications are a very important way to get employees to open your company app. By sending out positive, exciting and informative messages, you can boost readership while providing a valuable service to employees. Leverage these features to foster a great company culture and high engagement.