An increasing number of companies are realizing that maintaining a strong internal communications network is a vital component of team and organizational success. The days of static intranet sites with the occasional bulletin and downloadable policy documents are gone. Now, companies are looking for a dynamic platform that bundles their internal communication needs, facilitates idea-sharing within and across teams, and empowers employees to build and add content.
Communication Bundle
Internal communication systems play a number of important roles within organizations. This ranges from company wide announcements, real-time chat, team collaboration, newsletters and blog posts. It also hosts HR and other administrative documents.
Companies no longer want to approach these activities piecemeal. An internal communications platform that meets the needs of 2020 working environments must function as a collection of all of these applications.
Now more than ever, managers are realizing that employees need to be able to put their heads together easily within and across teams. People want ways to bounce ideas with their colleagues in real-time. These ideas may be about the work at hand or large scale company wide initiatives. Leaders recognize that there is also a need to facilitate more ongoing discussions about organizational purpose and goals.
As part of this increased recognition of the value of teamwork, organizations also want a platform that empowers and enables employees to contribute content. Personal stories or employee highlights can be especially effective. Opportunities to get to know colleagues are a part of building a strong, innovative team.
Internal Communicators
Enhancing the role of internal communicators is another key trend in internal comms. Their purpose is to ensure that internal messaging is streamlined and on brand. They are also responsible for distributing a consistent message across multiple channels.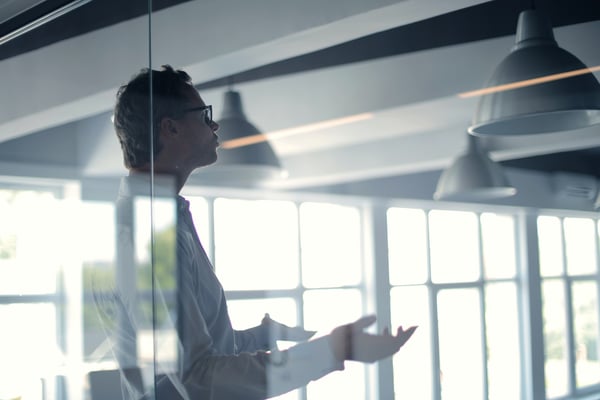 Companies are beginning to realize that the real cost of internal communication is from consuming it, not producing it. While content creators spend some time in drafting the message, employees spend much more time consuming it across the company. Ineffective communication is wasted resources that run the risk of important messages falling through the cracks.
Invest in talented internal communicators who can build team engagement and create a comprehensive strategic communication and optimize business success. This role will only become more important over the next decade.
Now more than ever, companies are also looking for an all-in-one internal communications solution that unites functionality and integrates with a variety of platforms. The internal communications tool for the new normal needs to make it easy for teams to collaborate remotely. It also requires real-time access to information on organizational change, successes, and goals.
By following these tips, you can help create an internal communication plan that is extremely effective. But if you're looking for help on how to further improve your plan or other areas of your internal communications, then make sure to contact us at backstitch today.