Many employers have programs that address Diversity, Equity and Inclusion. Still, companies often do not include pay equity as a part of the "E" in DEI. When conducted in a transparent and fair manner, pay equity can go a long way in establishing company culture and boosting employee engagement. Out of the many options, total reward statements are an understated but highly effective way to promote pay equity.
A total reward statement is a personalized document that lists every form of compensation an employee receives. Sometimes, it's used as part of a job offer to make the position more enticing for applicants. Other times, it's sent annually, quarterly or even monthly to demonstrate the benefits of your total compensation package and emphasize perks that are significant.
Too often, employees only consider the basic financial amounts of a base salary. Other benefits, such as retirement contributions, bonuses and sponsored health insurance are also included as fiscal add ons. However, many offerings don't have a financial value, including wellness perks, career development and training or even PTO and FMLA. Still these are all different ways to add to the total compensation plan and promote pay equity.
Why Emphasize Pay Equity?
Employees are more socially conscious than before, and want to work with an employer that reflects the same values they have. Organizations that have a commitment to pay equity demonstrate that they value their workers and are aware of their struggles.
Today's workforce also have stronger ideals of fairness, including equity in payscale. They like greater transparency from their employers and expect the company to show a priority in equality.
This is also important in attracting the best talent for your company. Employees are more mobile than ever. Court rulings against non compete clauses have also allowed workers to go with different suitors. During the early stages of the COVID-19 Pandemic, people had a hard time finding work. Now, organizations must provide reasons why it's the best place to work for.
Are Total Rewards Right for Your Company?
A total reward statement assists people in fully grasping the entire value of their salary, benefits and compensation package. By opening transparency, it can enhance employee engagement. It improves usage of self service HR systems, saving your human resources department a lot of manual effort.
There is also an educational component to total rewards statements. It allows your employees to become aware of their retirement benefits and its contributions, therefore improving financial literacy. It may even provide details on whether it's necessary to participate in a company sponsor plan.
The advantages of adopting total compensation tools are enormous.
Get the Most from Your Total Reward Statement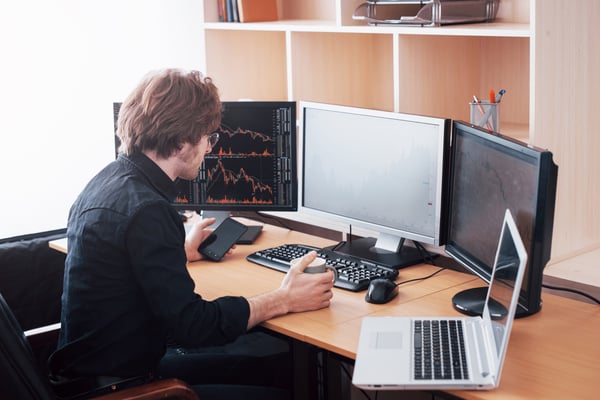 A commitment to pay equity can do wonders for the employer brand. It improves the reputation of your company as a great place to work and grow one's career. This leads to a more engaged staff as well as more excited job applicants.
Periodic compensation statements will aid workers in understanding their entire compensation structure as well as employee benefits. The hiring and retention benefits have already been mentioned. However, it can also allow hirees to be less concerned over financial stress, and more engaged with their work.
Another important strategy for total reward statements is during annual merit increases. Managers can demonstrate growth and earnings potentials. It sets a concrete goal to strive for, and the realistic steps to get there.
Save HR Time and Effort
Human resource departments have an unenviable task. At least once a year, they must prepare personalized documents for each one of their employees, while also opening themselves up for consulting and support. If they do quarterly or even monthly updates, that work is multiplied.
Digital systems are one way to cut down on manual labor. Automation can easily populate fields regarding salary, healthcare contributions, paid time off, retirement planning, long term disability insurance and other compensation and benefits. It may even cut down on the environmental costs of printing out too many physical documents, and the fuel needed for mailing.
Enlisting the aid of a third party provider is another option. Some benefits brokers are able to provide this service, or have a preferred vendor to handle this enormous task. By offsourcing the more laborious tasks, human resources can instead focus on the messaging and support functions. They can educate workers on their employee benefits packages and how it feeds into pay equity.
Demonstrate Value to Both Sides
Calculating value is a difficult task. Adding the pure cost to the employer is only the first step. When emphasizing pay equity, it's also important to show how much employees perceive their benefit plans are worth. HR must find a middle ground that is acceptable to all parties.
Remember to have as many reward factors as possible. You might also want to include things that are difficult to measure with no itemized amount. For example, discounts and perks, learning and development programs and wellness activities.
Overall, you should not be reluctant to draw special attention to your company's investment in an employee. Making the monetary value of every benefit obvious is important since numbers and figures are inherently more credible and reliable.
Value is also an important consideration when choosing to continue emphasizing pay equity. Management is often focused on returns, but when there is no true dollar amount assigned, they should instead look at the value of investment.