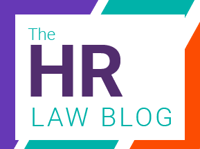 The backstitch HR law blog is a monthly series where we provide the latest updates on upcoming and recently in-effect legislation. Our blog series will provide short snippets of State, Federal, and Global changes in HR and employment law, so your organization can continue to stay up to date in the legal world.
---
Connecticut
On March 4, 2021, Governor Ned Lamont of Connecticut signed the Creating a Respectful Open World for Natural Hair (CROWN) Act. This act prohibits workplace discrimination as well as discrimination in public accommodations, housing, union memberships state agencies and credit practices based on on's hairstyle or hair texture. Connecticut joins seven other states in passing legislation similar to or the same as the CROWN Act.
New Jersey
In response to the legalization of recreational marijuana, New Jersey Governor Phil Murphy, signed into law the New Jersey Cannabis Regulatory, Enforcement Assistance, and Marketplace Modernization Act (CREAMMA). This act establishes nondiscrimination rules that prohibit employers from taking adverse actions against someone solely because they use marijuana.
Employers cannot penalize an employee or applicant based on whether they do or don't smoke, vape, ingest or use cannabis items by:
Refusing to hire
Terminating an Employee
Taking adverse employment action against the employee with respect to compensation, terms and conditions, or other employment privileges.
Due to the fact employers cannot discriminate based on recreational cannabis use, the topic of drug testing gets a bit complicated. This act further emphasizes that employers have a right to maintain a drug and alcohol free workplace by implementing policies prohibiting use during one's work hours. With that, employers are permitted to drug test in the following circumstances:
Upon reasonable suspicion an employee is using cannabis on the clock

Upon finding observable queues of intoxication at work

As a part of a work-related investigation

If stated there are random checks

As a part of a pre-employment screening

As part of regular employee screening to determine if using during work hours.
It is important to note that because this is a new law for state officials, it is likely some rules will be subject to change.