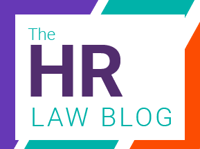 The backstitch HR law blog is a monthly series where we provide the latest updates on upcoming and recently in-effect legislation. Our blog series will provide short snippets of State, Federal, and Global changes in HR and employment law, so your organization can continue to stay up to date in the legal world.
---
Illinois
Chicago extended its Paid Sick Leave Ordinance to be more inclusive when providing paid sick leave and add more comprehensive wage theft protections. On August 1, employees are covered for illness and injury and for purposes of receiving professional care. This includes care for family members. It also adds new coverages for quarantine or isolation due to transmission of communicable diseases. The new ordinance also strengthens wage theft claims and allows employees to bring the claims against employers.
Louisiana
On August 1, Act 393 now requires that employers provide reasonable accommodations for pregnancy. This includes making work spaces readily and easily accessible, more frequent or longer breaks, a private place other than a bathroom stall for breast milk and modifying food policies. It also has limitations regarding physical or manual labor, including more seating arrangements for those that stand, assistance with manual labor, transfers to less strenuous positions or job restructuring, acquiring new equipment or modifying work schedules.
Act 406, another Ban the Box law, came into effect on August 1 as well. An employer cannot consider arrest records that did not result in a conviction for hiring purposes. Hiring teams must also make a case by case basis on whether an applicant's criminal history negatively affects job performance. Finally, an employer must make the background check used available to the applicant upon request.
New York
The New York HERO Act enacted significant safety requirements for infectious diseases. The act sets minimum guidelines on a safety plan for preventing infectious disease exposure. On August 5, employers must either adopt the standard safety plan or create their own more extensive plan. Once that has been drafted, employees need to receive the plan within 30 days.