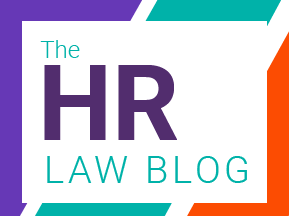 Welcome to the backstitch HR law blog, a new series where we will provide the latest updates on upcoming and recently in-effect legislation. Our blog series will provide short snippets of State, Federal, and Global changes in HR and employment law, so your organization can continue to stay up to date in the legal world.
---
While traditionally August doesn't have as many employment law changes as January or July, you should still be aware of some updates in Colorado, North Dakota, and Oklahoma to make sure you don't face penalties.
Colorado
Colorado has passed a law which prohibits employers from requiring applicants to disclose criminal records that have been expunged or sealed. This means that effective August 2nd, applicants with those types of records can state they have no convictions when asked about their criminal history. In addition, employers are prohibited from rejecting an applicant only because of refusal to disclose expunged or sealed records.
Going into effect the same day on August 2, Colorado has increased availability for sealing criminal records with HB 19-1275. Prior to this bill passing, individuals who were convicted but later changed for the better were ineligible for the benefits of sealing records. In addition, Colorado has enacted the Colorado Chance to Compete Act (CCCA). This act prohibits employers from advertising a position and saying that those with a criminal history can't apply and also prohibits them from asking about the applicant's criminal history on the application. The CCCA will roll out to employers of 11 or more employees on September 1, 2019 and will apply to all employers on September 1, 2021.
These two laws are following in the footsteps of a national movement of trying to help ex-felons back into the workforce and society as a whole. Currently 35 states have a "ban-the-box" policy for which tries to avoid the stigma of a prior conviction or arrest record. Of those states, 13 extend those policies to private employers.
North Dakota
North Dakota is going against the national trend of raising the minimum wage by forcing the minimum wage to stay at the federal wage of $7.25 per hour. A new law prohibits localities or cities from enforcing laws that require a higher wage than is required by state law which goes into effect on August 1.
Oklahoma
On August 29th, the Unity Bill will be going into effect. This means patients with special medical conditions will be permitted with the use of medical marijuana. Additionally, employers can't refuse to hire or take negative employment actions against an applicant or employee based on a positive test for marijuana when the individual has a medical marijuana license. However, there are several exceptions. If the employee or applicant doesn't hold a license, if they were using or tested positive during work hours or at the workplace, or if the person holds a safety-sensitive position.
---
Make sure your company will be compliant with these new updates to avoid costly penalties and lost productivity. Follow this series to ensure your company is compliant with the many employment law changes happening in the future.