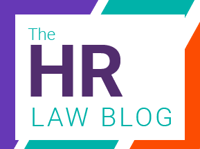 Welcome to the backstitch HR law blog, a series where we provide the latest updates on upcoming and recently in-effect legislation. Our blog series will provide short snippets of State, Federal, and Global changes in HR and employment law, so your organization can continue to stay up to date in the legal world.
---

Alaska
Alaska is increasing its minimum wage from $10.19/hour to $10.34/hour.
Arizona
The minimum wage in Arizona is increasing from $12.00/hour to $12.15/hour.
Arkansas
Arkansas's minimum wage will increase to $11.00/hour from $10.00/hour.
California
AB 685 updates Cal/OSHA with rules regarding notification requirements of COVID-19 exposure through the workplace. This includes both employee and health agency notifications. Employers must provide a written notice to all employees, building staff, and union representatives regarding potential exposure. They must also include information of any COVID-19 benefits like paid sick leave and workers comp. The employers need a COVID response plan that can be distributed. Finally, Cal/OSHA has the authority to shut down a worksite and issue citations without a 15 day notice.
Currently, employees have 6 months to file a complaint with the Division of Labor Standards Enforcement if they believe they have been discriminated against or discharged in violation of any laws. AB 1947 increased that to 12 months. It also allows a court to award attorney's fees to the employee if a court finds the employer prevented an employee from making a complaint or providing information regarding violations.
In California, employers that provide sick leave must also permit employees to utilize leave for the illness of a family member. AB 2017 gave employees the sole discretion to designate when this sick leave is taken.
AB 2143 requires that employers document an employee's acts of sexual harassment or sexual assault if it wishes to prevent an employee from working with them again during a settlement. Currently, employers are not able to prohibit an employee from working with them during the settlement of an employment dispute with the exception of if the employee committed sexual harassment or assault.
Colorado
Colorado's Equal Pay for Equal Work Act prevents employers from requiring the wage history of a prospective employee. Employers must also announce all employment advancement opportunities and maintain records of job description and wage history for up to 2 years after employment ends.
The state is also updating the Colorado Employment Security Act. It now allows employees who had to leave their job due to the threat of domestic violence to themselves or their immediate family to be awarded a severance allowance. Employees also do not need to provide some documentation to be eligible for unemployment benefits.
Under SB20-205, Colorado employers with 16 or more employees can allow employees to accumulate at least one hour of paid sick leave and safe time leave for every 30 hours they work. Employees can accumulate a total of up to 48 hours of sick leave per year this way. Employers are not required to allow for employees to use more than 48 hours of paid sick leave in a year; however, these hours may carry over into future years. Employers must also provide more sick leave during a public health emergency.
Colorado is increasing its minimum wage from from $12.00/hour to $12.32/hour.
Connecticut
PA 19-25 further establishes the Family and Medical Leave Insurance Plan that was originally enacted in 2019. This plan creates a system that will allow eligible Connecticut employees access to paid leave. Starting on January 1, 2021, Connecticut employers must begin payroll deductions to fund this new program in order for the program to charter starting January 2022. These deductions are based on employees wages determined by the Social Security contributions base. Employers participating in the program can begin registration on November 1, 2020 through the CT Paid Leave website.
Delaware
The minimum wage in Delaware is increasing from $9.25/hour to $10.25/hour.
Georgia
As more organizations begin offering student loan related employee benefits, Georgia's SB 443 limits the wage garnishment to 15% of an employee's weekly disposable income.
Hawaii
Hawaii is another state changing its reporting requirements for victims of domestic violence. Under SB 2638, employers may verify an employee is a victim of domestic assault by requesting for restraining orders or injunctions, documentation from victim services organizations or programs or materials from a medical professional, mental health provider, attorney, social worker or clergy. Employers may only verify once every six months.
Illinois
Illinois will increase its minimum wage to $11.00/hour from $10.00/hour.
Maine
Maine's LD 369 similarly requires employers with more than 10 employees to provide paid leave and accrue additional PTO hours. LD 369 entitles employees to accrue one hour of paid leave for every 40 hours worked for up to 40 hours per year. These hours can be used for sick days, personal appointments, family emergencies and even vacation time. Employers may place a waiting period of 120 days before employees may use their accrued leave if they so choose.
Maryland
In Maryland, employers of 15 or more employees must increase their minimum wage from $11.00/hour to $11.75/hour. Employers of 14 or fewer instead pay a minimum of $11.60/hour.
Massachusetts
Massachusetts HB 4640 states that all private employers must provide covered individuals with paid family and medical leave funded through a payroll tax. Employers do have the option to provide equivalent pay, paid leave, and benefits to their employees through an approved private plan. In order to qualify for a private plan, they would need to address an internet appeals process, provide a notice of rights and calculate benefits via a weekly amount based on the wages earned.
Massachusetts will increase the minimum wage to $13.50/hour from $12.75/hour.
Michigan
Michigan is increasing the minimum wage from $9.65/hour to $9.87/hour.
Minnesota
The Minneapolis Freelance Worker Protections Ordinance requires contractors for service and freelance workers to confirm their agreement in writing with collaborating businesses. The ordinance also provides an enforcement violation for failure to pay workers as agreed upon in the contract or demand a freelancer accept less than agreed upon.
Minnesota is raising the minimum wage from $10.00/hour to $10.08/hour for employers with an annual gross revenue of $500,000 or more. Those under will be subject to a minimum wage of $8.21/hour.
Missouri
St. Louis Ordinance No. 71074, the Ban-the-box Ordinance, prohibits employers with 10 or more employees from basing hiring or promotion decisions on an applicant's criminal history unless the employer can prove its relevance to an employment related decision. Employers are also prohibited from posting job advertisements that exclude applicants or use exclusionary language.
The minimum wage in Missouri is increasing from $9.45/hour to $10.30/hour. It will continuously increase by $.85/hour every year until it reaches $12 in 2023.
Montana
Montana is updating the minimum wage to $8.75/hour from $8.65/hour.
Nevada
SB 481 addresses health insurance and benefits. It establishes requirements for obtaining a certificate of authority for self-funded multiple employer welfare arrangements. A carrier that cancels a plan due to nonpayment of premium must notify the member 10 days prior to the cancellation; notification must be 20 days for any other cancellation reason. The State Silver Health Insurance Exchange is given more leeway to facilitate certain health insurance transactions, which can allow for individuals to purchase a plan outside their rating area.
New Jersey
Non-seasonal employers with 6 or more employees must increase their minimum wage from $11.00/hour to $12.00/hour. Seasonal organizations must have a minimum wage of $11.00/hour.
New Mexico
The minimum wage in New Mexico will increase to $10.50/hour from $9.00/hour.
New York
The state minimum wage is updated from $11.80/hour to $12.50/hour. However, New York has many local jurisdictions where the minimum wage is higher.
Ohio
Ohio is increasing the minimum wage from $8.70/hour to $8.80/hour.
Rhode Island
The minimum wage is increasing from $10.50/hour to $11.50/hour.
South Dakota
South Dakota is updating its minimum wage to $9.45/hour from $9.30/hour.
Vermont
Vermont is increasing the minimum wage from $10.96/hour to $11.75/hour
Virginia
HB 1407 automatically classifies workers as employees, requiring that employers prove these individuals are independent contractors. Employers must utilize IRS guidelines to determine if workers are not employees. It prohibits misclassification of independent contractors and levies penalties for such cases.
Washington
Washington's HB 1645 places new restrictions on background checks. An employer cannot deny employment to a care provider or early childhood educator that has a history of neglect or child abuse and has since obtained a certificate of parental improvement.
The City of Seattle's Jumpstart Seattle Plan imposes a local payroll tax of up to 2.4% for employers doing business within the city. Exemptions include businesses with a payroll expense of less than $7 million in the most recent calendar year, groceries, independent contractors who are also included in the payroll expense of another business, and businesses that are preempted from taxation by cities such as insurance organizations and those that sell fuel.
The minimum wage in Washington is also increasing from $13.50/hour to $13.69/hour.
Need to communicate updates to employee laws and regulations to your employees? See how backstitch Reader can distribute important information to your employee population