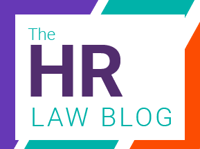 The backstitch HR law blog is a monthly series where we provide the latest updates on upcoming and recently in-effect legislation. Here are short snippets of State, Federal, and Global changes in HR and employment law, so your organization can be prepared for changes this month.
---
New York
On November 1, New York City has enacted a pay transparency law. It updates the New York City Human Rights Law to "require employers to include a good faith pay range in all job advertisements." This includes not just job postings, but promotions and transfers too. All employers that have four or more employees, with at least a single employee working in New York City, is affected.
Also on November 1, New York City is easing its vaccine mandate. Previously, workers must provide a proof of vaccination against COVID-19, with religious or medical exemptions. Now, that requirement has been abolished, and companies are instead encouraged to optionally create their own policies.