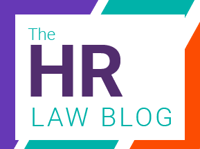 The backstitch HR law blog is a monthly series where we provide the latest updates on upcoming and recently in-effect legislation. Here are short snippets of State, Federal, and Global changes in HR and employment law, so your organization can be prepared for changes this month.
---
California
San Francisco enacts the Public Health Emergency Leave Ordinance on October 1. Employers of 100 or more must provide 80 hours of Public Health Emergency Leave every year. This is distinguished by a local, state or federal public health order, an air quality emergency or a recommendation by a healthcare provider to isolate or quarantine.
District of Columbia
The Noncompete Clarification Act of 2022 goes into effect on October 1 in Washington DC. It seeks to pare back the limitations placed on noncompete clauses from the Ban on Non Compete Agreements Amendment Act of 2020, a law which was never implemented.
First, it redefines a noncompete provision to be "a written agreement or a workplace policy that prohibits an employee from performing work for another for pay or from operating the employee's own business." It also adds in exclusions for sellers and buyers within business, confidentiality agreements and limitations on moonlighting.
This Act also allows for noncompetes against highly compensated non broadcast employees that make $150,000 a year or $250,000 a year for medical specialists.