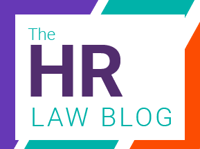 The backstitch HR law blog is a monthly series where we provide the latest updates on upcoming and recently in-effect legislation. Here are short snippets of State, Federal, and Global changes in HR and employment law, so your organization can be prepared for changes this month.
---
Arkansas
The CROWN Act continues to gain traction as Arkansas begins theirs on July 1. HB 1871 amends the Arkansas Civil Rights Act of 1993 to include hair texture and protective hairstyles, including Afros, braids, locks and twists in its definition of Race. This prevents discrimination from employers, public schools and two and four year institutions of higher education.
The Youth Hiring Act of 2023 repeals Arkansas' requirement that children under 16 must obtain an employment certificate from the Arkansas Division of Labor to be employed. They will no longer need to prove their age with an employment certificate either. This goes into effect on July 31.
California
The California Privacy Rights Act was once delayed to begin enforcement on July 1. However, this has been delayed again until March 29. 2024.
The California city of Los Angeles enacted the Freelance Worker Protections Ordinance on July 1. Any work performed by a freelancer that is over $600 in a calendar year is required to have a written contract. Included are the name, address, phone number and email of both the employer and freelancer. It must itemize the work, rate and method of compensation. It must also include a timely payment date no more than 30 days after the service. This written contract must be kept for at least 4 years.
District of Columbia
The minimum wage increased to $16/hour from $15.10/hour on July 1.
Florida
On July 1, SB 1718 will require that Florida employers of 25 or more employees must use E-Verify to check the legal status of new employees. This extends an existing rule already affecting public employees and contractors to the private sector.
Georgia
SB 129 amends Chapter 2 of Title 21 of the Official Code of Georgia Annotated to provide unpaid time off to employees to vote. An employee may take up to two hours to vote on a day for advance in person voting or on election day.
Idaho
Idaho expanded eligibility for unemployment benefits. Previously, you must have a work related reason to qualify for employment benefits. However, SB 1019 now includes victims of domestic violence and military spouses who relocated to the state beginning July 1.
Minnesota
Included in SF 3035, the Omnibus Jobs, Economic Development, Labor, and Industry appropriations bill, was a section that prohibits any new noncompetes beginning July 1. It is not retroactive, so previous noncompetes before that date still apply. While this does not have exemptions based on pay level, it does have two exemptions, one for the sale of a company, and another on the dissolution of a company.
Nevada
Nevada has a two tier minimum wage, depending on if an employer provides health care benefits. On July 1, minimum wage has increased by 75 cents, from $9.50/hour to $10.25/hour if an employer offers a qualifying health care plan, or $10.50/hour to $11.25/hour if an employer does not provide qualifying health care benefits.
Oregon
Oregon is another state that has several tiers to their minimum wage. The general minimum wage is increasing from $13.50/hour to $14.20/hour. In the Portland metropolitan area, it is increasing from $14.75/hour to $15.45/hour. In the non urban areas, it is increasing from $12.50/hour to $13.20/hour. These go into effect on July 1.
Virginia
On July 1, employers in Virginia may no longer utilize social security numbers or parts derived from a social security number as a form of employee identification. The social security number must also not be displayed publicly on a badge.
Virginia's SB 1086 requires employers to provide 60 days of unpaid leave to employees serving as an organ donor, and 30 days of unpaid leave to those serving as a bone marrow donor in a 12 month period. Employers may not take retaliatory action to those who take the leave. This goes into effect July 1.
Washington
Washington will begin deducting a payroll tax on July 1 to fund the Washington Cares Fund, the state's long term care fund. It is .58% of an employee's gross wages, and has no maximum cap. Qualified employees may take out of the fund 3 years later, on July 1, 2026.