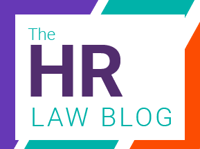 The backstitch HR law blog is a monthly series where we provide the latest updates on upcoming and recently in-effect legislation. Here are short snippets of State, Federal, and Global changes in HR and employment law, so your organization can be prepared for changes this month.
---
California
California AB 152 extends the Supplemental Paid Sick Leave for COVID-19 through December 31. Supplemental Paid Sick Leave allows covered employees to take 80 hours of paid leave for COVID-19, including 40 hours for quarantine, vaccinations and childcare, and another 40 hours when an employee or family member whom the employee cares for tests positive for COVID-19.
Pennsylvania
The City of Philadelphia amended Title 9 of The Philadelphia Code to include commuter benefits. All employers of 50 or more covered employees, those that work 30 hours or more within Philadelphia for the same employer for 12 months, must provide these covered employees with at least one form of commuter transit benefit. These benefits include a pre-tax payroll deduction for Mass Transit Expense, an employer paid Fare Instrument for a Mass Transit Expense or a tax free reimbursement of Qualified Bicycle Expense for those that regularly use a bicycle for commuting to work. This goes into effect on December 31.