Sharing/publishing content requires a few steps, but the process is pretty simple once you learn how to navigate!
Once you are in the Post Manager screen, click on Post [Review] then select [Publish To]
The following channels require configuration: Email, Gmail, Hipchat, Outlook, SFTP and Slack.
We also provide an additional way to publish to all your emails using your regular email client.

Click on the [Email] Button to Publish via email. You can manage your email contacts using the contact manager.
Click the [Manage] Button at the bottom of your screen to go to the Contact Manager.
Note: Remember that your "Send From" email is the email that shows up once an email is sent. Click here for more instructions on how that configuration works.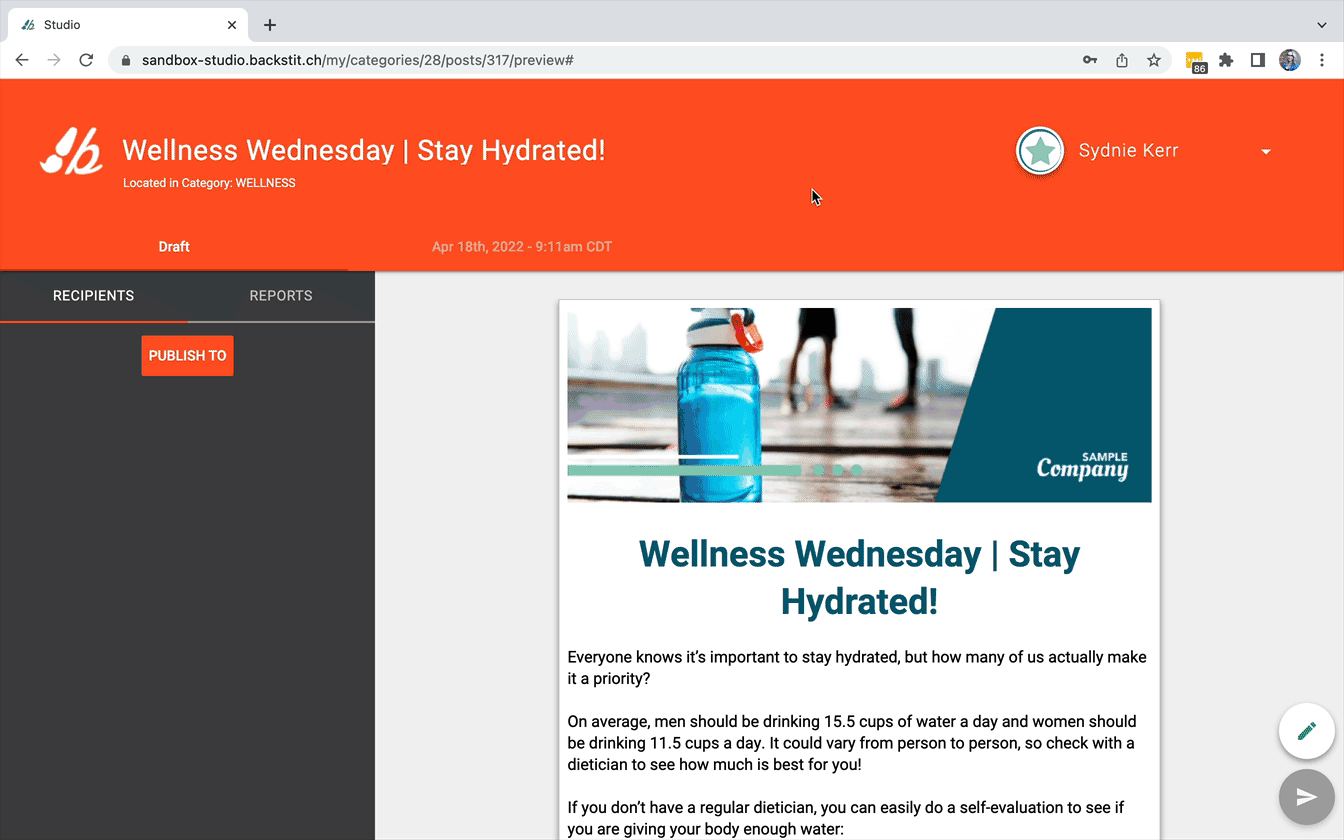 Once you are ready to Publish to some of your contacts, you can toggle through the different options on the left sidebar to choose the Publishing method.
Find the channel in which you would like to share or export your content to and then click on the icon.
From there you can choose to Publish to Devices, Email, Gmail, Microsoft Outlook 365, Slack, Hipchat, SFTP, PDF and HTML.
If you want to Publish to the web and app, select a Member, Team, or Source under the [Devices] icon. Other features include:

Creating a PDF. To create a PDF, select the [PDF] icon and click

the switch.

Creating a link. To create a link, select the [link] icon and click

the switch.

Creating an HTML

file. Again,

select the [HTML] icon and click

the switch.

After you select the contacts in which you would like to share your Post click on the purple [Publish] icon at the bottom left corner to share.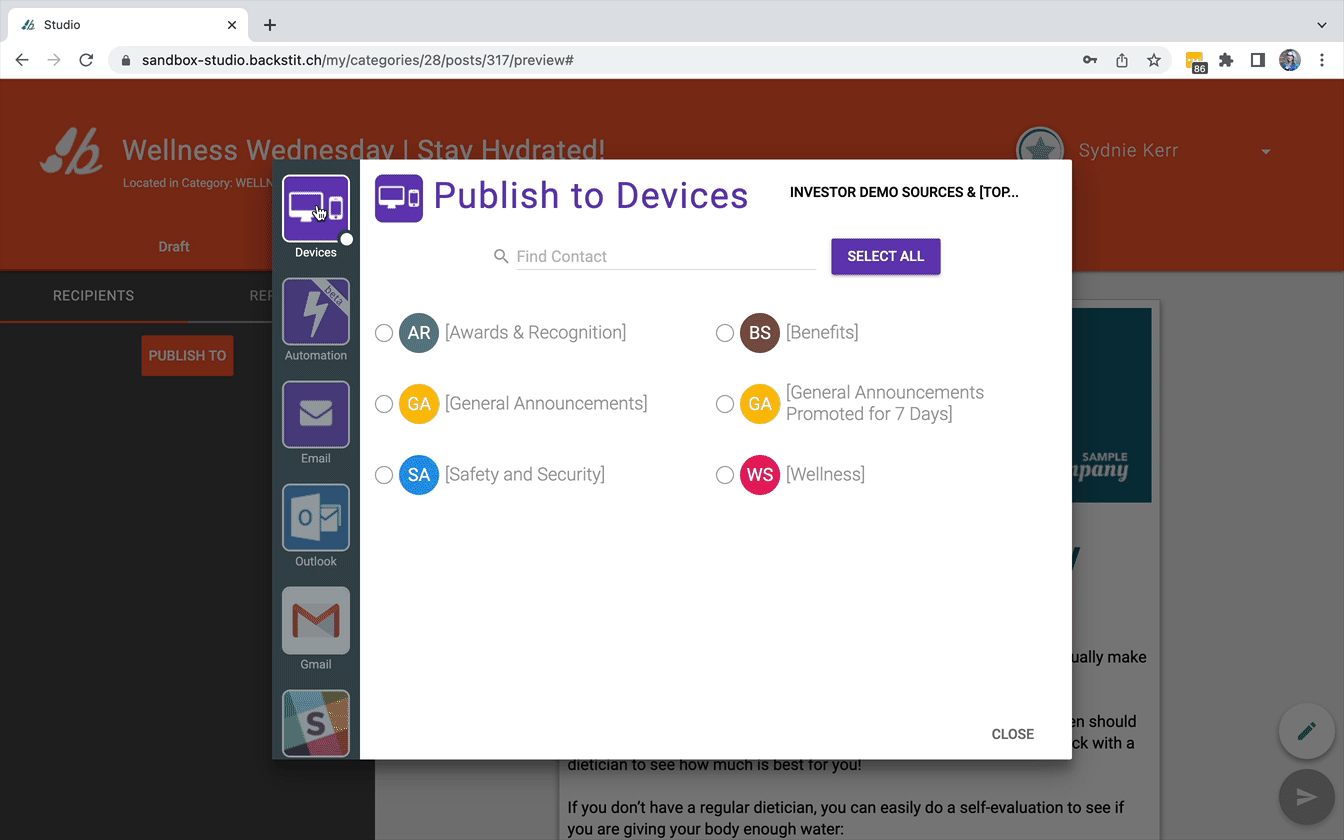 Pro Tip: If you would like to Publish a Post with an additional message using the push notification, this needs to be set up on the web. The Push Notification option will only appear if Priority Alerts are set up. The message can be entered under Devices shown in the left tab bar.
Also, if Priority Alerts are turned on, there is a [bell] symbol next to the group or Source.