Enhance your content by adding videos to your Posts using editor tools in Studio.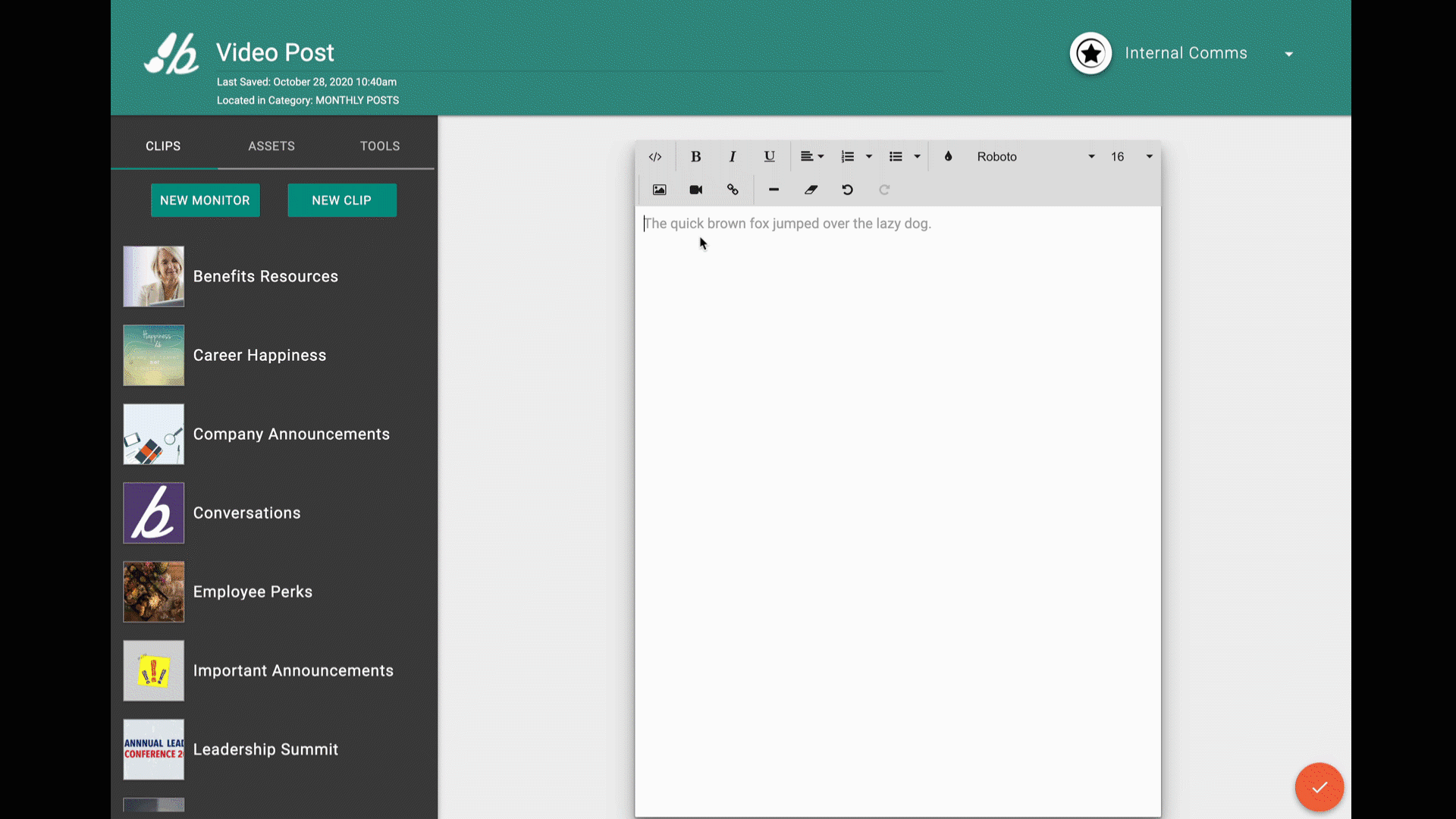 Once you are in Post [Edit] mode, click on the [video camera] icon in the gray tool bar. From there, you can:

Paste in the video link


Insert embedded code


Upload video file

Pro tips:
Click on the [</>] icon. Within the HTML code find "video class." Click in between the two words and type autoplay = "autoplay". This enables your video to start playing automatically once the post is opened.
For best playback results, be sure to label your video with only letters, numbers, and underscores.
Best Practice regarding media types and sizes: What is the best file size and type for videos and photos?