How can I use Custom Blocks?
Click Custom Blocks to use pre-designed blocks.
When creating a post, select the [Assets] button on the left sidebar, then click [Custom Blocks].
If your Custom Blocks are already prepared, drag and drop them into the body of the post.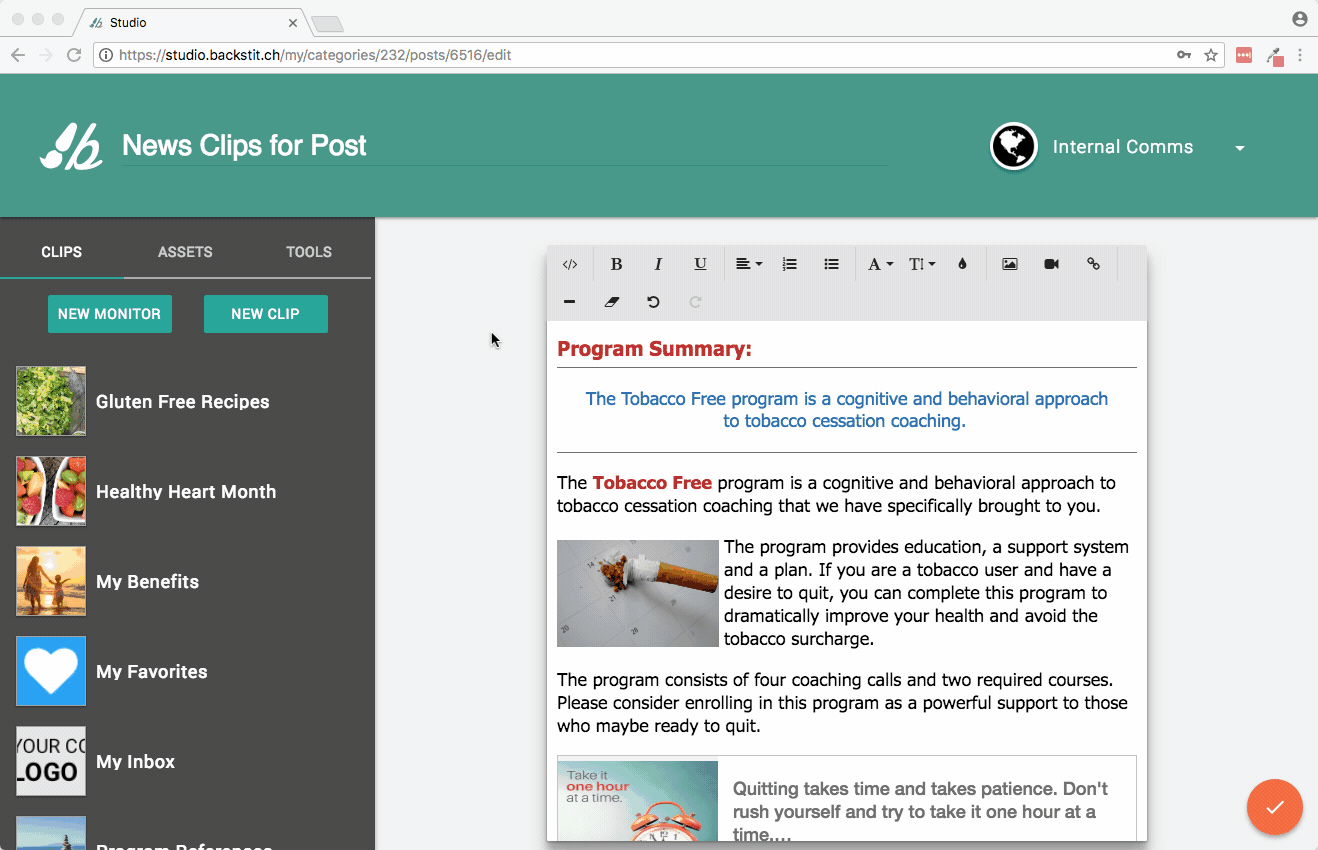 Click here to learn how to create a new Custom Block.