Select the [kebab] icon on any contact to delete a single contact. Select [Edit Group] at the top right side of any group to delete that entire group.
To delete a contact, select the channel where the contact is located. Then select the [kebab] icon next to the contact, and press the [Delete] Button.
Note: if you delete the contact in All Contacts it will delete the contact from all groups. Delete the contact in a specific group to only delete it from that group.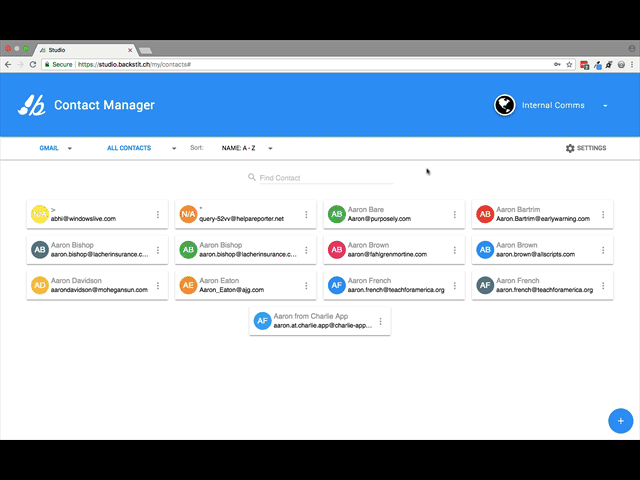 To delete an entire Contact Group, confirm you have selected the appropriate channel (e.g. Email, Gmail, Outlook) from the far left drop down menu.
With the next drop down menu, select the appropriate Contact Group name, select [Edit Group] and then select [Delete Group].
Confirm your deletion by selecting [Delete].