After you exported your Post to an HTML file, it's time to Publish out the Post from your Outlook account!
Please note: You are only able to upload an HTML file from your Microsoft Outlook app, and not the Outlook web version.
Follow these steps to upload your HTML file as an email. Begin by opening your Microsoft Outlook app.
1. Open up a "New Message" window.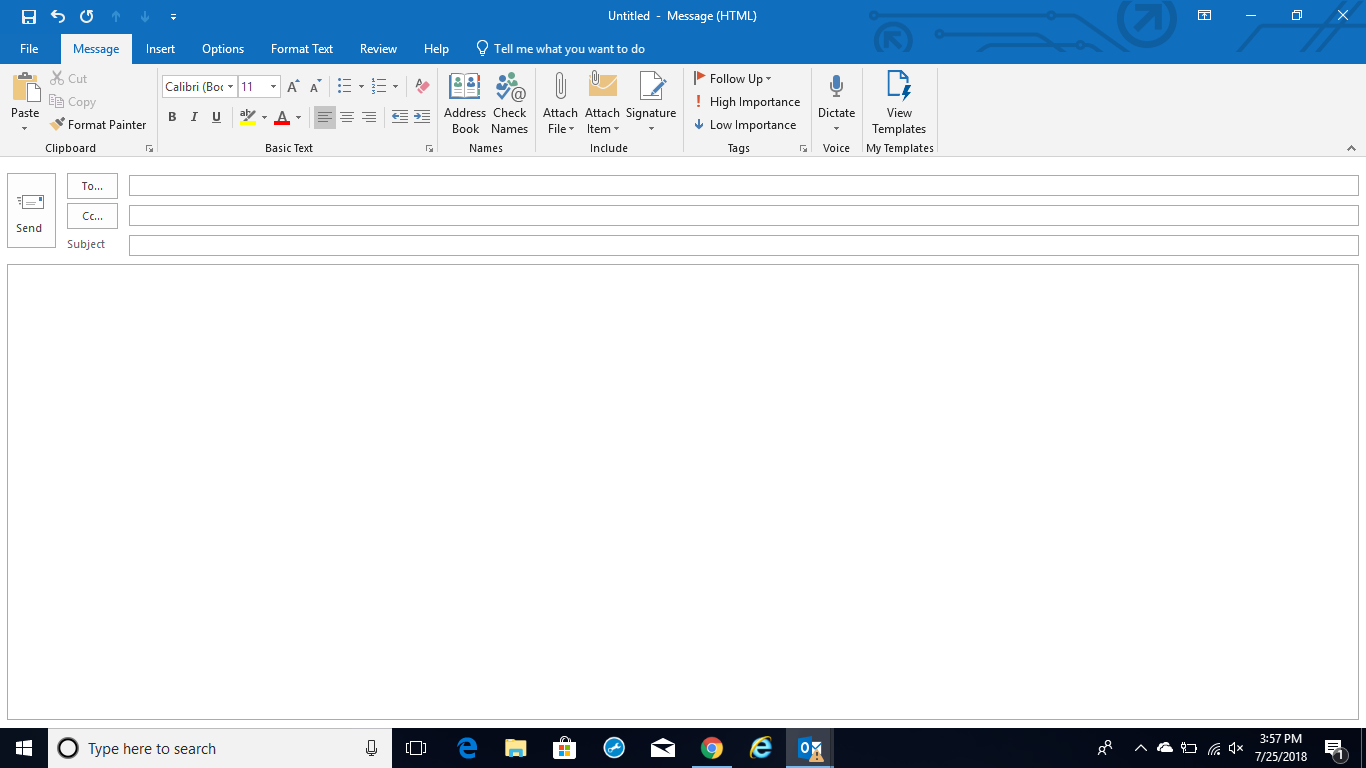 2. At the top of your screen, select the [options] icon found on far right of the top row of icons. Then select [Attach a file] so this icon shows up at the top.
Note: This step is very important, otherwise you won't be able to upload the HTML file correctly.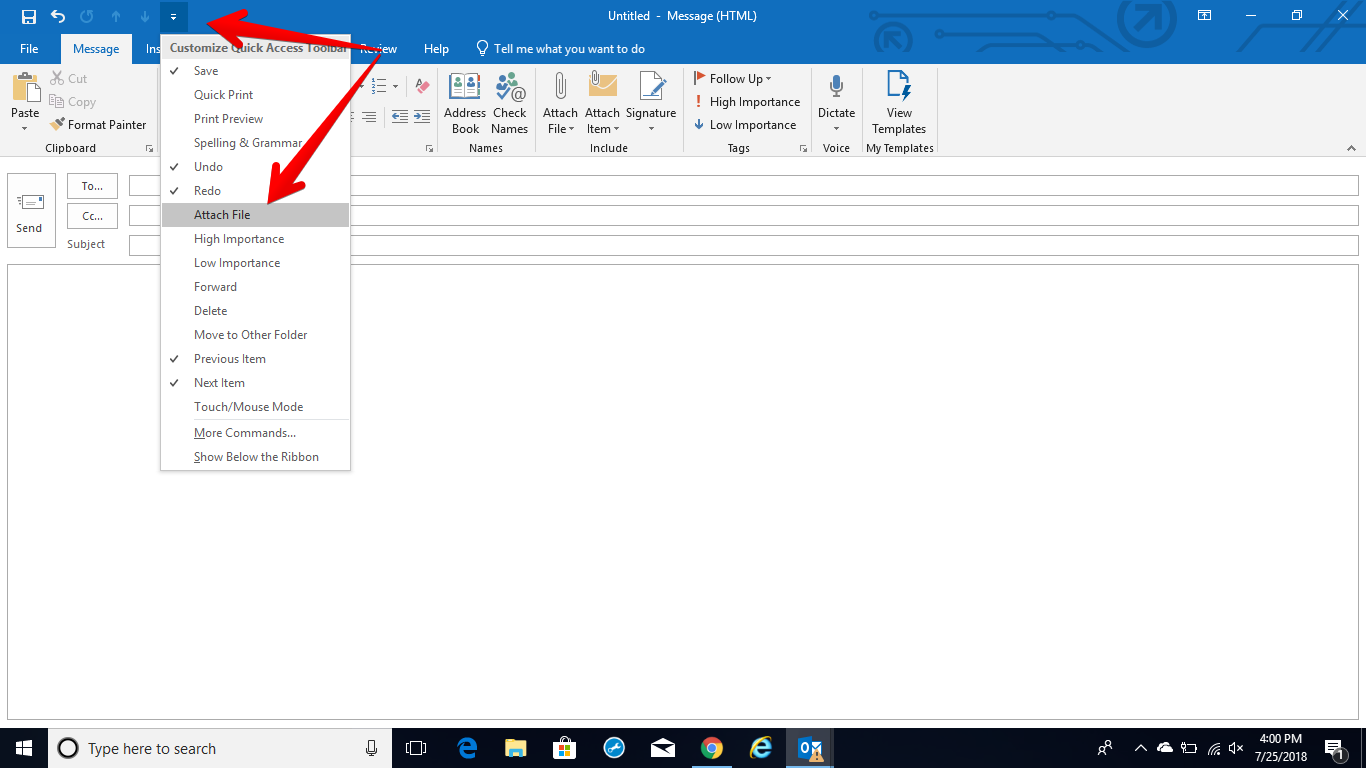 3. Select the [Attach] icon.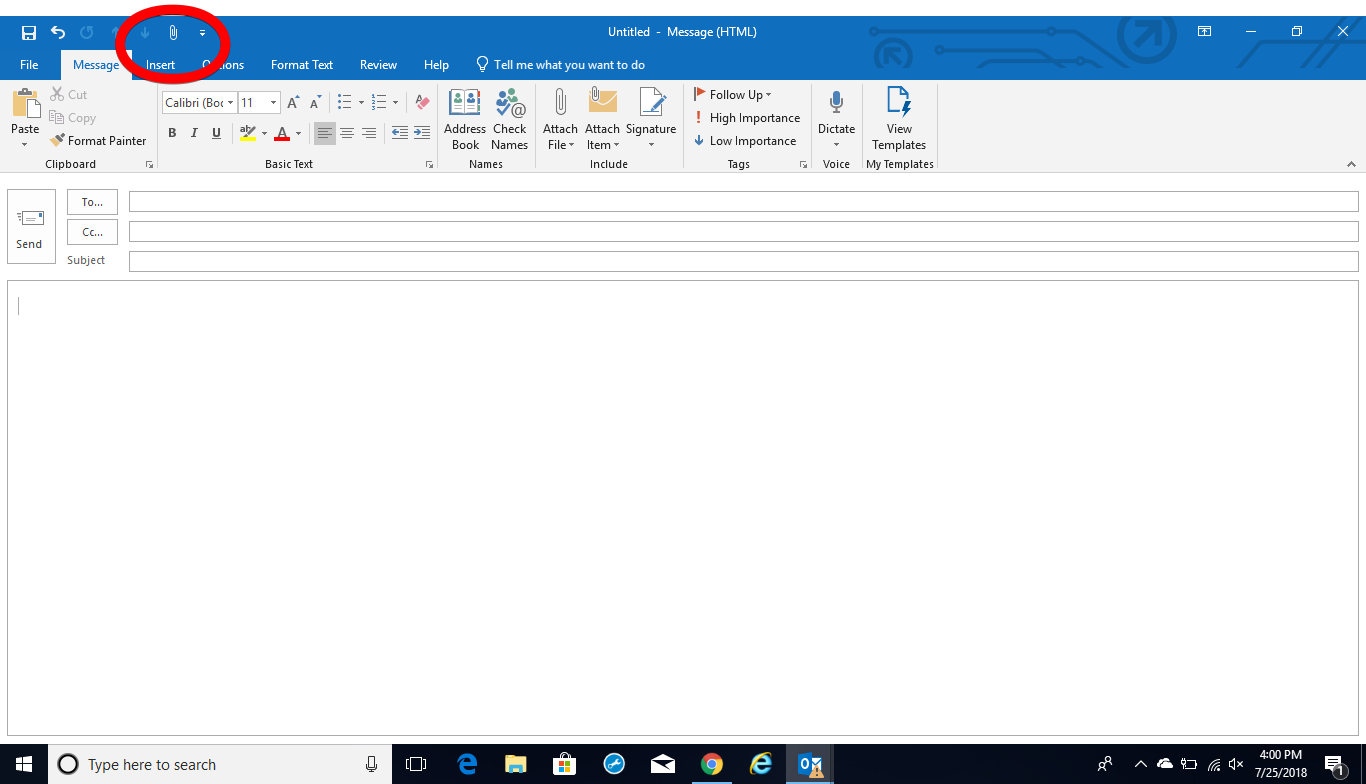 4. Click on your HTML file generated from the Post in Studio. DO NOT CLICK the [INSERT] Button.
After you click on your HTML file, select the down arrow next to the [Insert] Button. Then, click [Insert as Text] to bring in the HTML content from your Studio Post.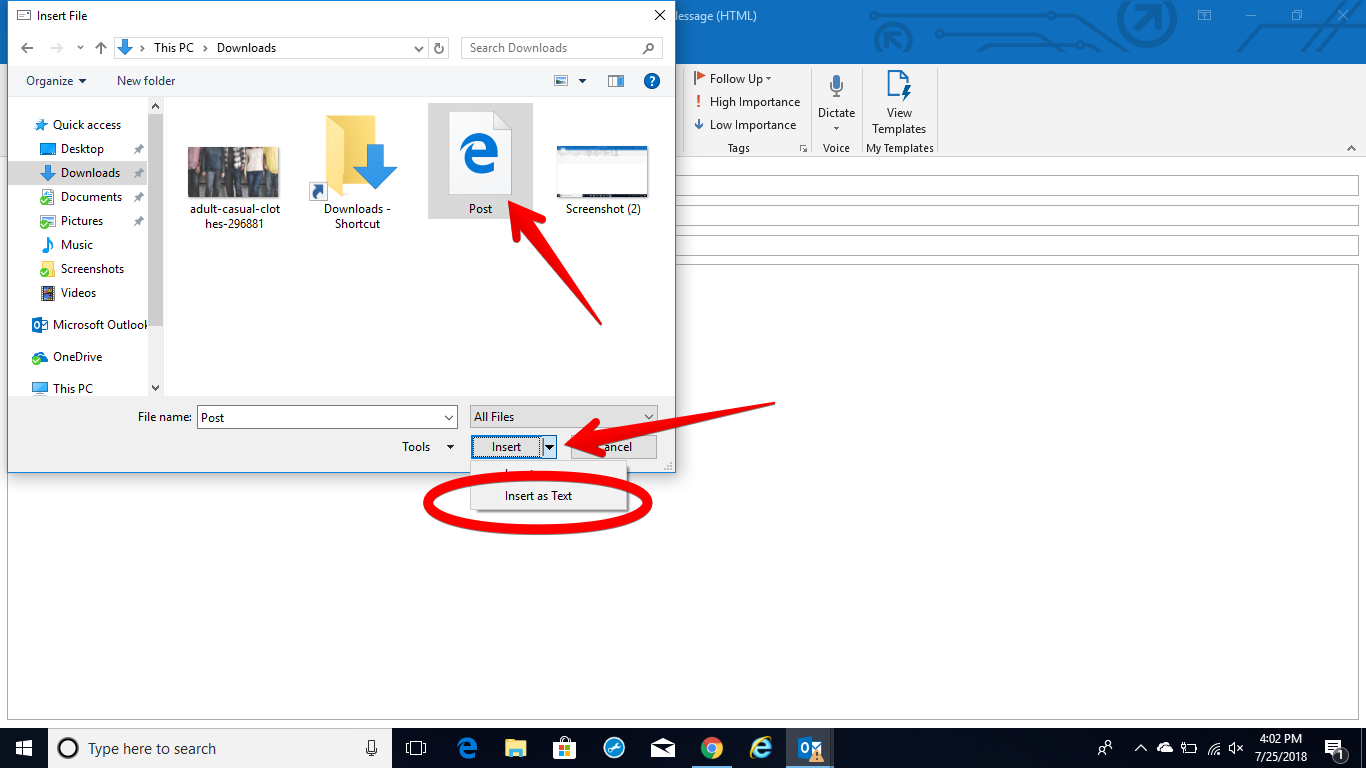 5. Your Post will appear in your email and you are ready to Publish the email!
After this step, you are able to Publish this email to your Team Members! Within Outlook email, add contacts in the [To...] field and add a [Subject].
Pro Tip: Outlook sometimes automatically underlines almost all of the text. To remove the underlined text, select all the text, and click the [underline] Button twice.