How do I unfollow topics?
Go to [Discover Topics] and then click the [check] button on any topic. For more details, read below.
Click the [Discover Topics] button on the right sidebar.
There, you can unfollow a Topic by clicking the [check] button in the upper right corner of any Topic.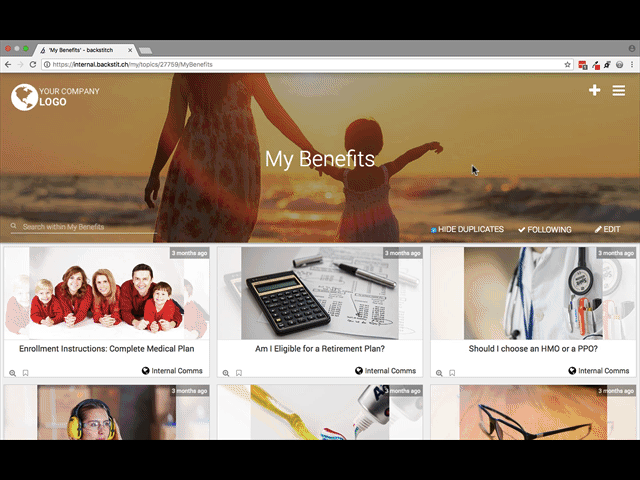 Another way to unfollow a Topic is to view the Topic you would like to unfollow. On the bottom right corner of the banner, hover over [Following] which then gives you the unfollow option, click the [Unfollow] button.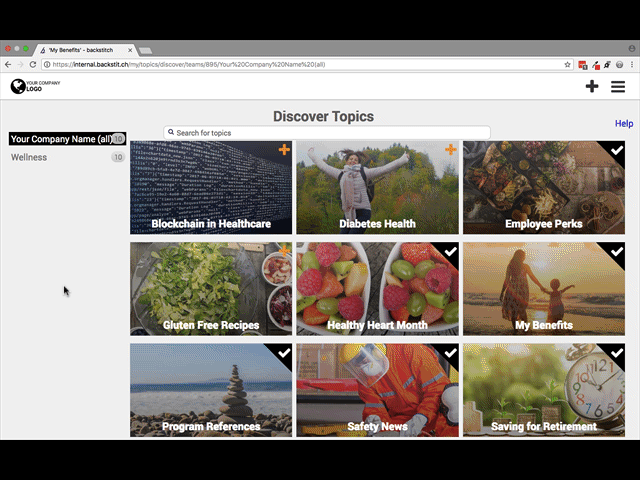 *If the option is not available to unfollow — or if the checkmark is greyed out — then your organizational admin has not given the permission to unfollow.