Looking to make changes in your Hamburger Menu? Follow and unfollow Topics to change it up!
Click the [Discover Topics] Button on the right sidebar under the [Hamburger] menu.

There, you can follow a Topic by clicking the [plus] Button on the upper right corner of each Topic.
To unfollow a Topic, click the [Check] mark at the top right corner of the Topic. Then, the Topics will automatically change within your Hamburger Menu.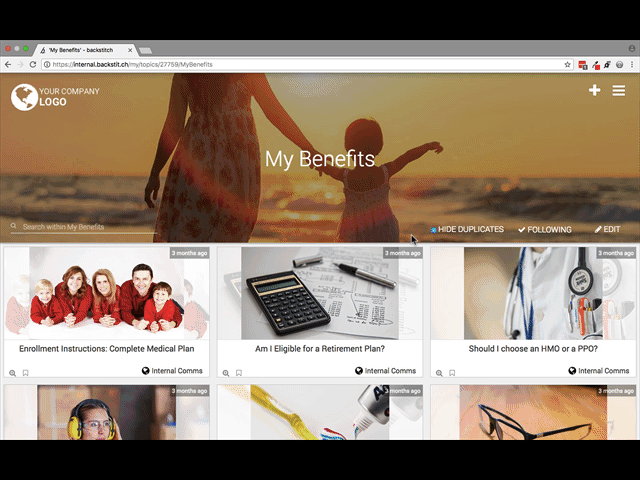 Another way to follow and unfollow Topics is to view the specific Topic. Then, on the bottom right corner of the banner, click the [Follow] or [Unfollow] Button.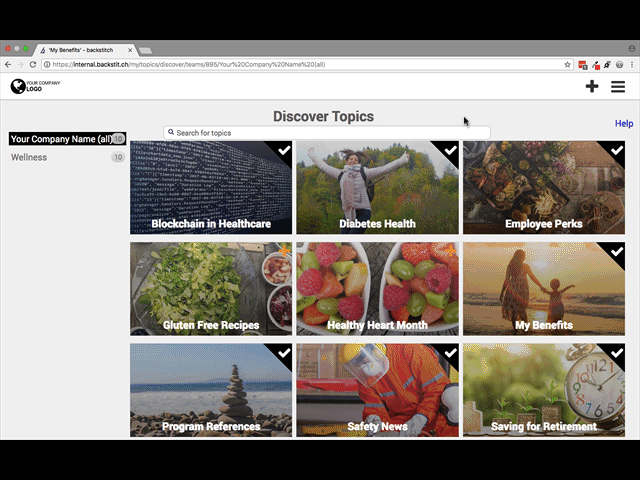 *If the option is not available to unfollow — or if the checkmark is greyed out — then your organization admin has not given the permission to unfollow.