If a Topic has Approval Mode turned on, the process below shows how to enable the Topic and 'approve' those articles!
Approval Mode means that every Post or article that appears in the Topic must be 'approved' by the Topic Admin before it is visible to End Users.
First, we need to cover how to turn on "Approval Mode". Here are the steps regarding how to do this:
As a Topic Admin, using backstitch Reader select the appropriate Topic
Select

[Edit]

Scroll down to [Plugins] and click

[Explore]

Then, find and select

[Approval Mode]

Choose whether or not you would like Push Notifications to be Published every time an article is approved. Then click

[Close]

Select [Done] at the bottom of the screen.

The Topic has "Approval Mode" enabled! Follow the remaining steps to approve the content.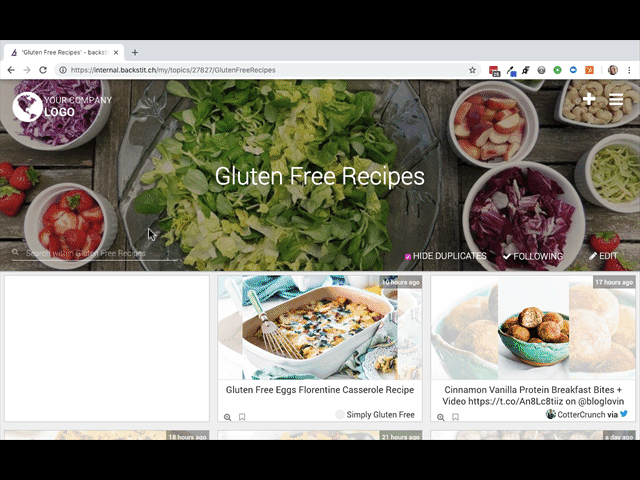 After "Approval Mode" is turned on - Here are the steps regarding how to 'approve' articles.
It's important to note that if "Approval Mode" is turned on for a particular Topic ANY article will need to be approved for End Users to see them. Thus, Posts created internally or articles curated by the backstitch platform require approval.
Within backstitch Reader, go to the appropriate Topic
Note: All unapproved articles appear grayed out or dim. As you hover over the articles, they appear in full color.
Hover over the article you want to 'approve' for viewing
Click

on the article, and then

select the [Approve] Button at the top of the article
Your article is approved! For immediate viewing, End Users can refresh their browser window to view the 'approved' article. Topic Admins can always 'unapprove' an article by selecting [Unapprove].