Click [Review] on any Post to view the analytics or the "Reports".
To find specific Post analytics, go to your Posts and click [Review] on the Post you want to view.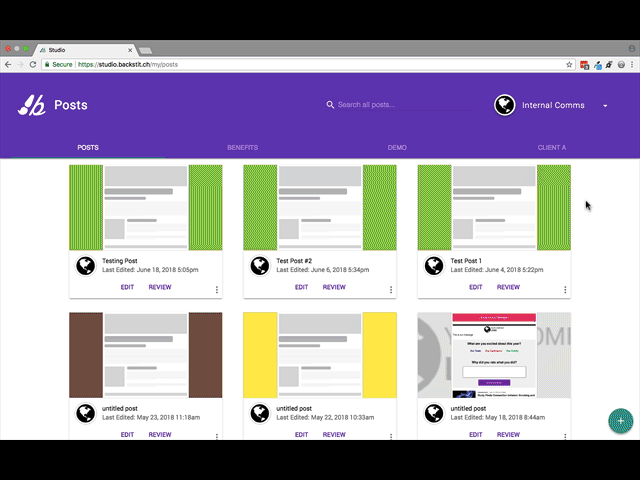 This brings you to a screen where you can click [Reports] to view the analytics about the Post. This is where you can look at Click-throughs, Impressions and engagement analytics. If a poll or a feedback tracker was made on the Post this is where you can see the results in real time.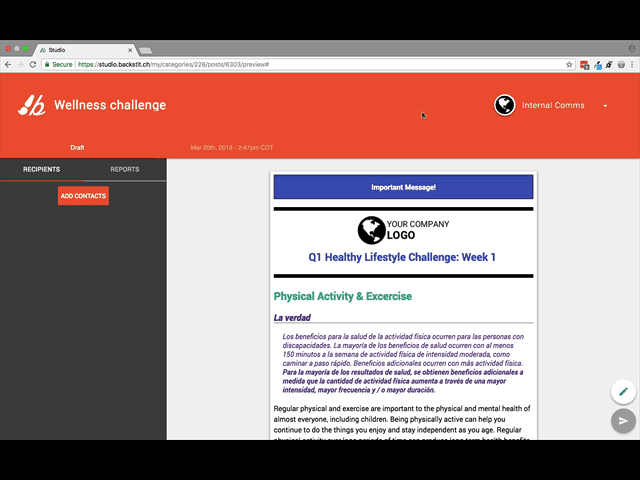 Note: If you want to view analytics on a certain version of your Post, select the Post date at the bottom of the banner to the right of [Draft].