Easily turn on Push Notifications through the settings on your device.
Not sure if your Push Notifications are turned on for your company's app? Follow these instructions on how to turn on or double check.
Please Note: The following steps generally work for any iOS device or Android device. If you have an Android device, some steps might vary depending on the device.
First, go to the Settings on your device. The select Notifications to open up notification settings.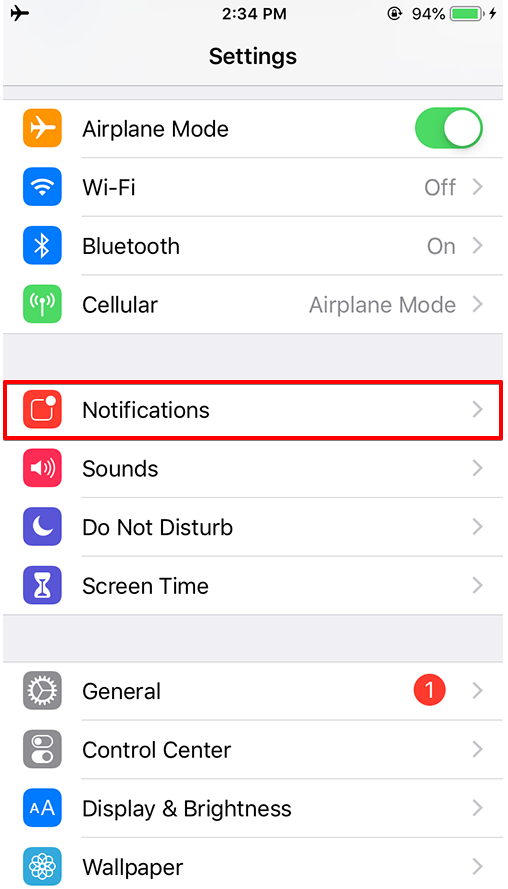 Then, locate your company app.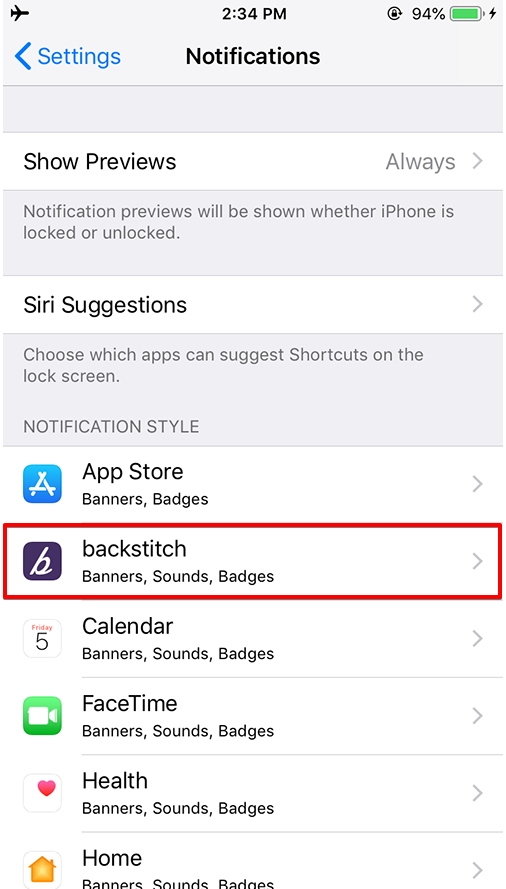 Lastly, make sure that "Allow Notifications" is switched on. Please note: on various devices the verbiage may vary.