Edit any Topic by clicking the "Edit" button on the bottom right side of the banner.
To add a filter to your Topic, type a keyword you would like to include or not include into the boxes on the right side. Basic filters let you specify keywords or phrases shown in the content of your Topic.
Pro Tip: Adding filters to a Topic will filter ALL Sources. If you wish to only filter certain Sources, click on the individual Source and a filtering menu will appear.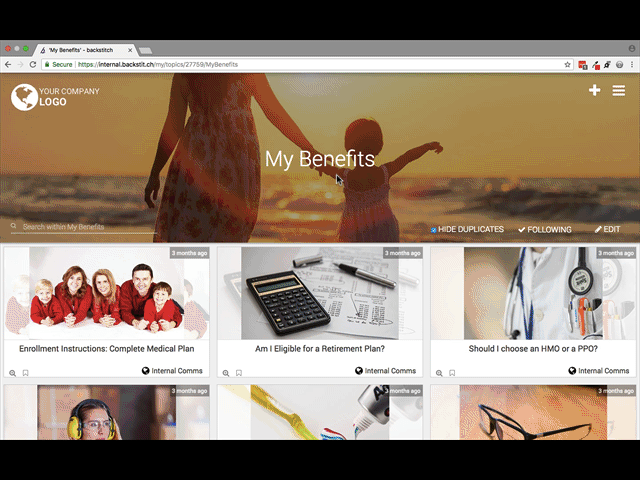 Select [Hide Obscene Content] if you would like the backstitch technology to automatically filter content that might be offensive or not suitable for work.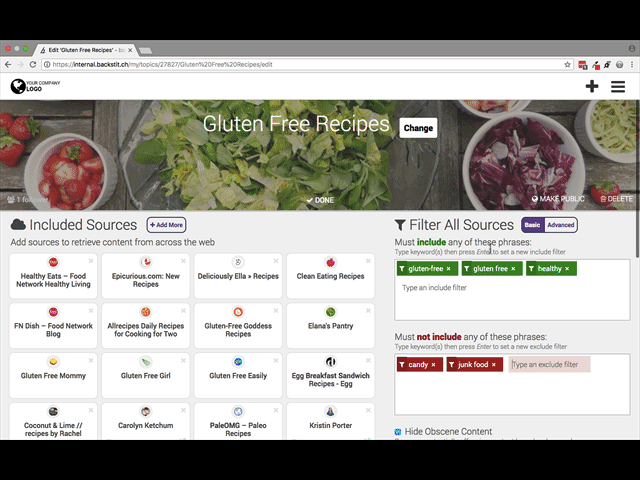 If you'd like to filter specific types of content, use keyword filters: article, video, photo, status.

Select [Advanced Settings] if you would like to create a new filter group that combines multiple keywords. Advanced filters allow you chain together groups of keywords or phrases where any, all and none of those specified should be mentioned in your Topic's content.