Make your internal emails stand out by using these tips!
You spent the whole morning crafting up what you believe to be the perfect email to send out to your employees. You hit send and then…nothing. Email, as a form of communication, in the workplace is essential. But, if your employees aren't opening them then you have a problem on your hands. Understanding how to reach and engage your workforce is a key element of not only enhancing your email engagement strategy, but also keeping your team connected and informed.
What is Email Engagement?
Email engagement is a measurement of how well your email performs, including how many interactions it creates. However, what is even more important when it comes to employee emails, is how well your email holds your employees' attention. If the content inside of the email is not interesting to them, confusing, or altogether irrelevant, the employee is not likely to interact with the email. They may not even open it to begin with. Your first step is to gather your current insights, using metrics. Then, you can make informed decisions on what changes you can make.
Calculating your internal employee email engagement rate:
Open rate (total and unique)
Click-through rate
Engagement (includes polls and feedback trackers)
Utilizing these metrics helps your form your strategy and outline your team goals.
Easily find these metrics located right inside of backstitch Studio.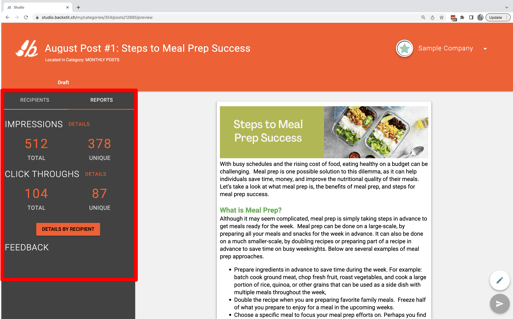 Address Employees Directly
Sending out mass emails might be useful for certain situations, such as a companywide meeting, but sending more personalized emails can be more effective. Directing your email efforts towards different departments, as well as individual employee groups, can help your employees feel more connected to the company. This can also keep you organized.
Pro tip: Include the department or employee group in the subject line of your email. This assists with employee recognition efforts and helps to encourage the opening of the email.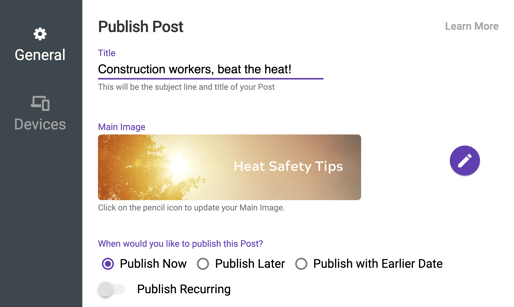 Send Your Emails at Certain Times
Creating consistency is key when it comes to employee email engagement. This approach allows your employees to anticipate when the next email from you will show up in their inbox. They are more likely to open your email rather than a random sporadic email.
Pro tip: You can schedule your emails in advance! Make sure you get your emails out at the exact time you need them.

Create Engaging Subject Lines
Your subject line is your first chance to connect with the employee. Try to make them engaging to encourage your employees to click on them. Naming the department they are in, important information, and using tags can help. Use emergency wording like, "Urgent", sparingly to avoid drowning out other important messages. Try subject lines that ask a question for the employee to answer or give a very brief introduction to the information provided.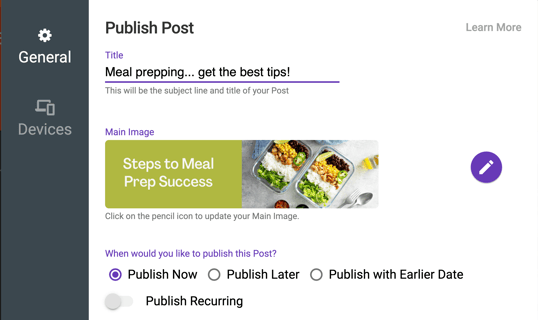 Ask for Employee Feedback
Feedback should always be asked for and welcomed by your employees. Employee engagement surveys can help you gather the information you need. You can also ask questions like:
Do you feel that the company communicates with you in a timely and effective manner?
Do you feel that your manager values your feedback?
Do you feel connected to your manager, coworkers, and the company as a whole?