It's almost Open Enrollment season and now is the best time to start planning.
The backstitch platform makes it easier to plan for Open Enrollment. Here's a list of our latest tips.
Target particular audiences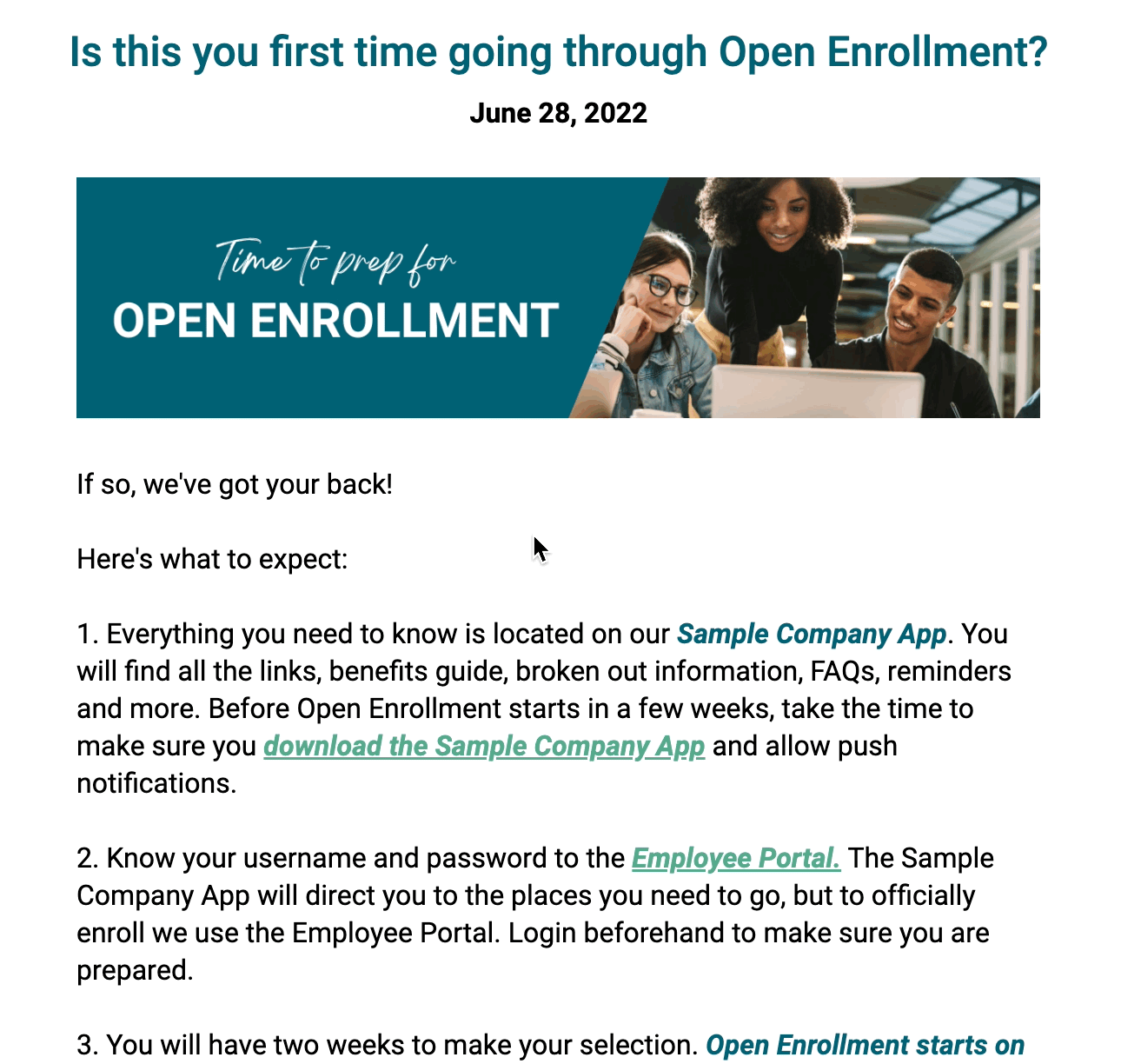 Open Enrollment provides a significant opportunity for targeting your internal
communication to various employee groups. Backstitch can utilize your company census/demographic file (HRIS) and create groups based on the different attributes. These groups may include employees currently enrolled in a particular benefit or working at a specific location where the a specific benefit is offered. Maximize this opportunity to capture your employee's attention. The more content relates to specific people, the more likely they will take notice of it. Oftentimes, people overlook the items that are too generalized and miss important information that does relate to them.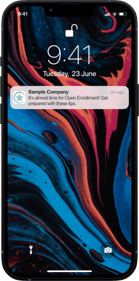 Push notifications
Push notifications to mobile devices are a successful method in capturing your employee's attention. Utilize this functionality to ensure your employees don't miss important dates, benefits changes, reminders and more. You can also utilize push notifications to target audiences too. If you have new employees who have never enrolled before, send them messages about instructions on how to enroll! If you have changes to your 401k or updates to dental plans, make sure that message received as well!
Create messages for an easy read
Keep in mind, succinct and short messages are generally much easier for your audiences to find what they need or are interested in. Instead of displaying the entire benefits guide and presenting a challenge to find specific content, create content for each section – making it easily digestible. This can simply be done by creating individual Posts in Studio and publishing to your Open Enrollment / Benefits Topic.
Schedule emails and Posts in advance
One of backstitch Studio's powerful tools includes the ability to schedule Posts for publishing/display on a future date. This includes Posts sent to your App, push notifications, emails, Slack and more. Start sooner rather than later on your Open Enrollment communications campaign. Create your content, vary your message delivery method, and schedule the best days to share this content to minimize your stress when Open Enrollment comes around! We know Open Enrollment can be a hectic time period, so take advantage of the tools in Studio manage the busy time.


Create Posts about common benefits questions
We strongly recommend creating an FAQ Post. This communication piece allows employees to self-serve on common questions you typically get asked. Highlighting this information could reduce the inquiries to you if they can easily find their answer on the App. Make sure the message gets across that they can easily locate FAQs on the App and direct them to it.
Once Open Enrollment starts, make the Open Enrollment Topic your home page
Another powerful backstitch tool is the ability to make any Topic a Home page. During Open Enrollment, turn on the Topic so there's a consistent reminder that Open Enrollment is happening. This is a subtle way to remind them without overwhelming them with push notifications and emails.