We are happy to announce the new and improved Post Metrics Report on individual Posts in Studio!

Are you wanting employee feedback on a company event? Would like to quiz your employees about goals for the new year (prizes for the correct responses!)? Or simply want everyone to acknowledge they read the latest employee announcement? Publish a Post to track answered Poll and Feedback questions.
backstitch recently added the capability for the Studio Content Creator to download the Post metrics report in near real-time. This ability allows you to quickly view who answered Polls and Feedback trackers, what they responded with, and the additional metrics of the Post, like impressions and click-throughs. In addition to viewing the information online within the Studio app, the data in this report can be viewed, analyzed, and shared with others!
To download the metrics related to a published Post, navigate to your Post and click [Review] on the Post you want to view.
Click [Reports] on the sidebar menu

Click [Download Metrics]

Enter recipient email *required

Select checkboxes corresponding to data that should be downloaded

Click [Download Post Metrics]
Pro Tip: In the Download Post Metrics pop-up menu the Team Member Details are only shown to Members with Organization Admin status. Content Creators will only see Name and Identifier. The Team Member Details are the attributes in the file(s) shared with backstitch from the customer.
The default Team Member details/attributes listed in the report:
The Name attribute is the employee's name.
The Identifier attribute is the unique identifier identifying the User of the backstitch app (generally employee ID, email address).
Additional Team Member details/attributes shown to an Org Admin user include information shared with backstitch contained within the HR file (e.g. department, hire date, job title, location).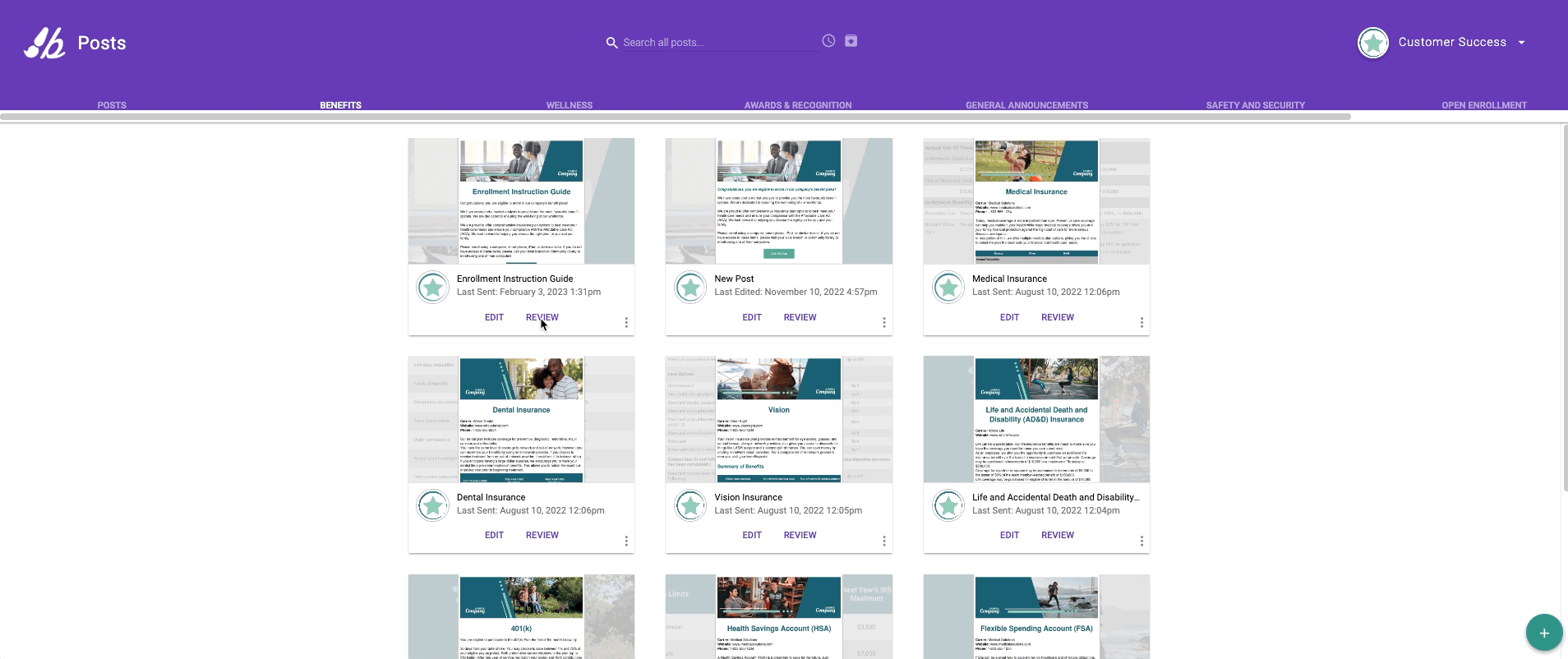 Once a report is generated, you receive a prompt ("Click Here" link located in the lower, middle of the Studio page) to open the report in Studio and also an email containing a link to download the report.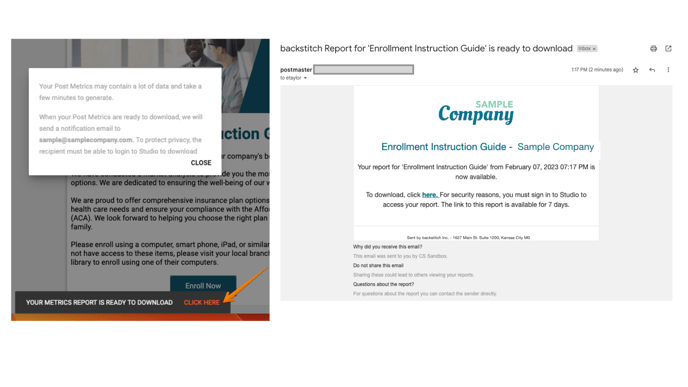 The Post Metrics report filename is the same as the published Studio Post's title.

Headers in Report:
Name is the employee's name.
Identifier is the unique identifier identifying the User of the backstitch app (generally employee ID, email address).
Open_Count represents when a Post is opened on any Channel (e.g. the app, email).
Click_Count represents when a "link" within Post is clicked from any Channel.