There are several ways to target content for each team member. By condensing material to suit their interests you are able to keep their attention on Topics important to each individual.
Organize Team Members
Go to your Organization Dashboard and group your employees into different groups. This way you can add them to group Conversations and manage the Topics they see. For example, you can add employees to their company department or into special Benefits Enrollment categories. By doing this, they are automatically able to view Topics that are relevant to them.
Learn more about how to organize team members here.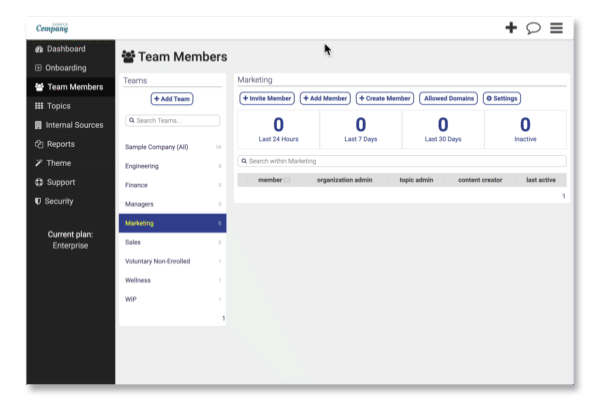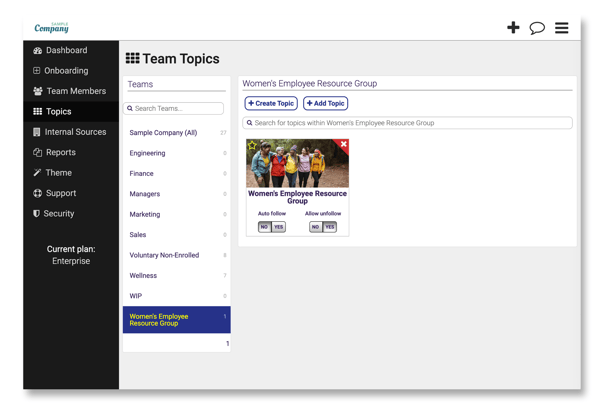 Utilize Conversations
Add employees to new Conversations to keep them active and engaged within the app. Keeping Conversations specific to different employee groups helps keep communication efficient and targeted. For example, Conversations are a great way for Employee Resource Groups to interact as it gives members an open space to feel heard.
Learn more about using Conversations here.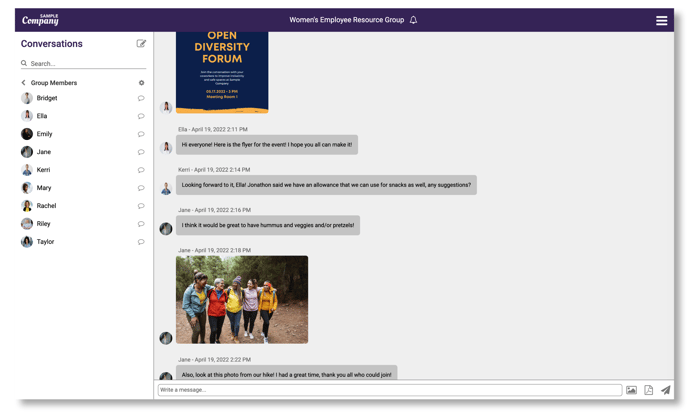 Highlight Discover Topics
Remind employees to visit your Discover Topics Page. They can view Topics in the All Employees section or if they are in a specific team, they can see Topics designated for those members. They can easily click on the plus sign to follow Topics they are interested in or unfollow Topics that are not relevant to them. These suggestions help keep items within the Hamburger Menu clean.
Subscribe/Unsubscribe to Topics
Employees have the ability to opt-in to receive push notifications for different Topics. By giving them this option, they are more likely to stay engaged and well-informed since they will be encouraged to visit the app with notifications.
Learn how to allow employees to enable push notifications here.