Why, when, and how push notifications should be used?
Push notifications are designed to alert, inform, and help you maximize your communication efficiency. These quick messages, similar to text messages, are read quickly after they are received. With this method of communication, messages are reviewed sooner than emails. Push notifications allow you to share the value of your company, connect with your users, and increase their digital engagement.
Benefits of Push Notifications
In order to keep users active and encourage engagement, be proactive in capturing their attention. Push notifications are ideal to capture immediate attention. These alerts and messages can also prove beneficial for building trust with your employees, as you can use push notifications to provide transparency with company updates. Push notifications are generally simple to produce and can provide pertinent information quickly, such as onboarding and rewards programs.
Use Cases for Push Notifications
Why, when, and how push notifications should be used? While push notifications can be beneficial for a variety of different circumstances, some of these instances listed below are the most efficient.
Emergencies
Your employees can be informed quickly and easily about weather emergencies, outages, or other issues within the office. Perhaps an employee needs to be rerouted or a level of the building is closed. This information is very relevant to the employee, but will also save you time and enhance workplace culture.
Deadlines
Communicate deadlines effectively with push notifications. Remind your teams, individual employees, or whole departments of an upcoming deadline that you know will be put in front of their eyes. While this could be relevant for project deadlines, you can also utilize push notifications for deadlines relating to other important employee information like benefit enrollment periods.
Pro Tip: backstitch makes it that much easier to target your mobile push notifications to different employee groups. If you have Teams already created, it is very simple to go send them targeted information. If you don't have Teams created, contact your Account Manager and ask them how you can get that started!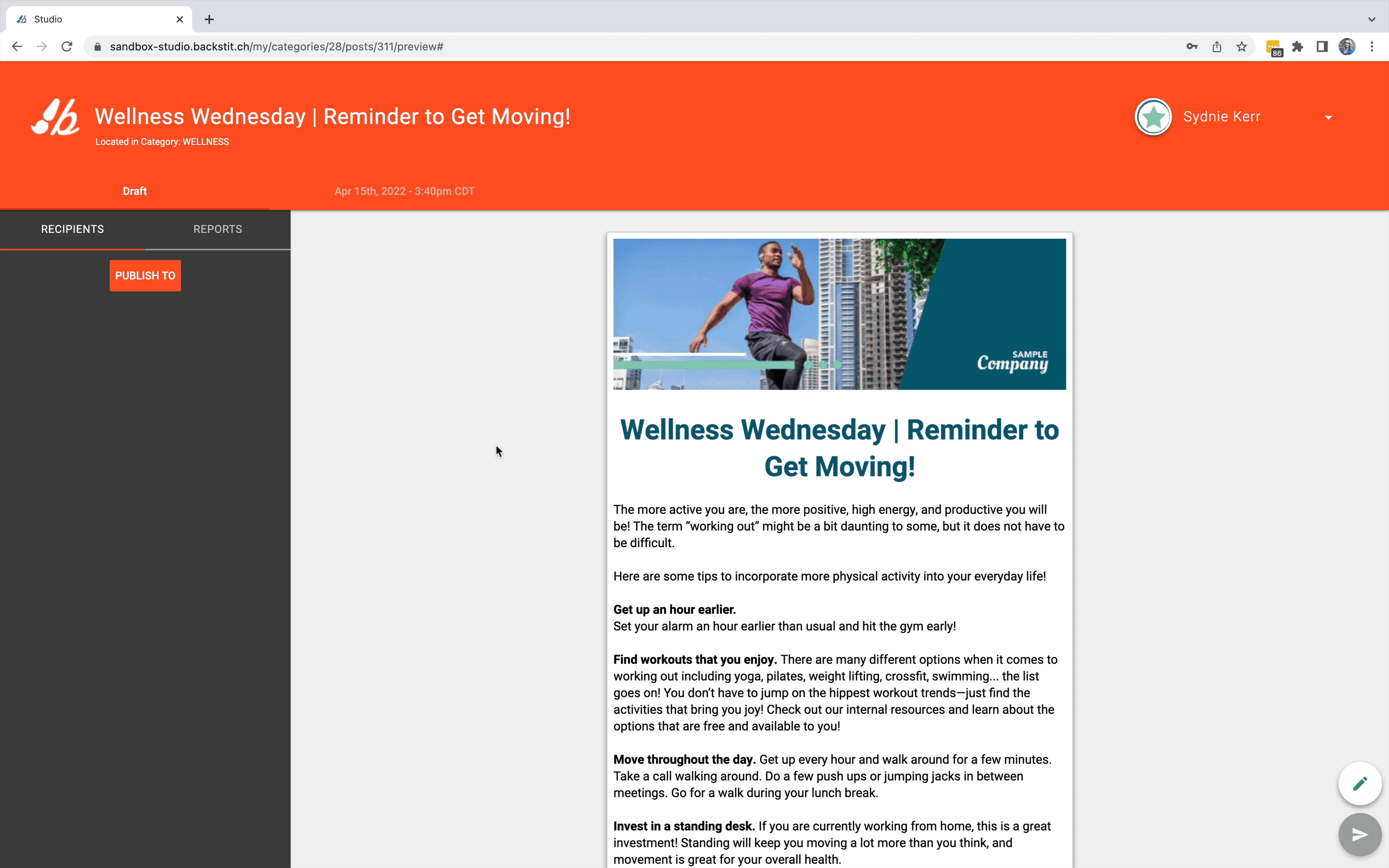 Company News or Updates
Push notifications can also be used to keep employees updated on company happenings. This might include office events, such as an office party or getaway. Or, it might include news or awards related to the company. Be mindful of the notifications you send. If you start to send too many, this method could drop engagement with your employees.
✨ Tips for creating your next push notification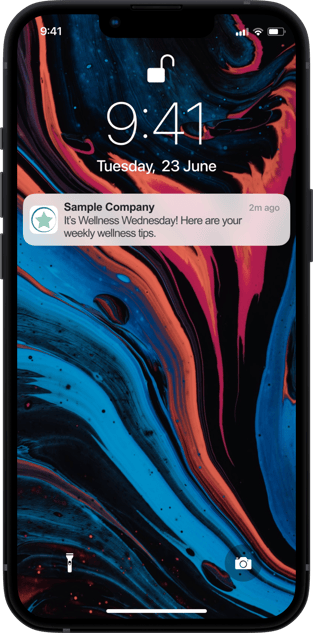 Focus on value.
You want to consider what your push notification is providing. Does it provide an answer to why, when, or how? Consider the daily lives of your employees and how this message is received. If the push notification is not of value to them, then they are likely to ignore it.
Be relevant.
Engage in targeting your notifications. Consider targeting different departments or teams. Take into account your metrics and don't be afraid to switch things up. Sometimes, trial and error is the best learning tool when it comes to push notifications.
Attract, not distract.
Before you send a push notification, consider the tone and how this notification reflects on the company. Push notifications should still embody the company values and seek to enhance employee relationships. You want to provide information that is not only relevant but also timely and appropriate.